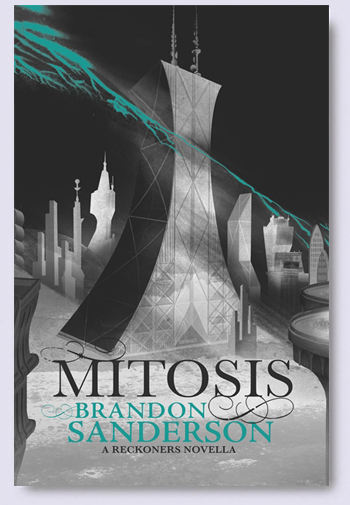 Great news for those of you who loved Brandon Sanderson's epic superhero novel STEELHEART, but can't wait for the upcoming sequel, FIREFIGHT: the novella MITOSIS is out tomorrow in the UK! Set in between the two novels, it is published by Gollancz. It will be available in hardcover, eBook and also audiobook.
Here's the synopsis…
From the #1 New York Times bestselling author of WORDS OF RADIANCE, co-author of Robert Jordan's Wheel of Time series and creator of the internationally bestselling Mistborn Trilogy, Brandon Sanderson, comes MITOSIS, a short story set in the action-packed world of STEELHEART: the Reckoners series, exclusively available in a HB collector's edition. Epics still plague Newcago, but David and the Reckoners have vowed to fight back. Catch all the action before FIREFIGHT, the exciting sequel to STEELHEART, hits the shelves.
Zeno represents Brandon Sanderson in the UK and Commonwealth, on behalf of the JABberwocky Literary Agency in New York.