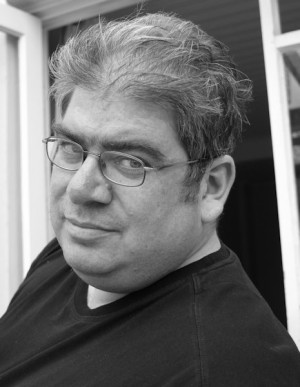 We are delighted to announce that Gollancz, in a major deal, has purchased publishing rights for the seventh and eighth books in Ben Aaronovitch's hugely successful Peter Grant/Rivers of London series!
John Berlyne of the Zeno Agency had this to say about the deal: 'This is a very exciting move by Orion.  Ben's books have been a monster hit and it's  great news for Ben's many fans that the future of this brilliant series is assured.'
There will thus be at least four more titles in the series following on from the fourth novel, BROKEN HOMES, which was released last July. The fifth book in the series, FOXGLOVE SUMMER, is due out in the UK this summer. The provisional title for book six is THE HANGING TREE. We'll announce titles for the newly contracted books six and seven in due course. In the unlikely event that you have missed this critically-acclaimed series, here is the synopsis for the first book, RIVERS OF LONDON…
My name is Peter Grant and until January I was just probationary constable in that mighty army for justice known to all right-thinking people as the Metropolitan Police Service (as the Filth to everybody else). My only concerns in life were how to avoid a transfer to the Case Progression Unit – we do paperwork so real coppers don't have to – and finding a way to climb into the panties of the outrageously perky WPC Leslie May. Then one night, in pursuance of a murder inquiry, I tried to take a witness statement from someone who was dead but disturbingly voluable, and that brought me to the attention of Inspector Nightingale, the last wizard in England.
Now I'm a Detective Constable and a trainee wizard, the first apprentice in fifty years, and my world has become somewhat more complicated: nests of vampires in Purley, negotiating a truce between the warring god and goddess of the Thames, and digging up graves in Covent Garden… and there's something festering at the heart of the city I love, a malicious vengeful spirit that takes ordinary Londoners and twists them into grotesque mannequins to act out its drama of violence and despair.
The spirit of riot and rebellion has awakened in the city, and it's falling to me to bring order out of chaos – or die trying.
The audiobooks, read by Kobna Holdbrook-Smith, have also been a smash hit. And, just to remind fans, RIVERS OF LONDON has also been optioned for television, and a comic book adaptation is also in the works – to be published by Titan Comics! (More details on both of these adaptations as soon as they come in.) These are exciting times indeed for Ben and his fans.
Ben's Rivers of London/Peter Grant series is published by Gollancz in the UK, Del Rey (#1-3) and DAW Books (#4-6) in the US, DTV in Germany, and J'ai Lu in France. RIVERS OF LONDON has also been published in 10 other markets, including China (Cite Publishing), Czech Republic (Laser Books), Hungary (Agave/GABO), Italy (Fanucci), Japan (Hayakawa), Korea (Hyundaemunhak), Poland (MAG), Portugal (Casa de Palavra), Russia (Fantastika) and Spain (Editorial Planeta).