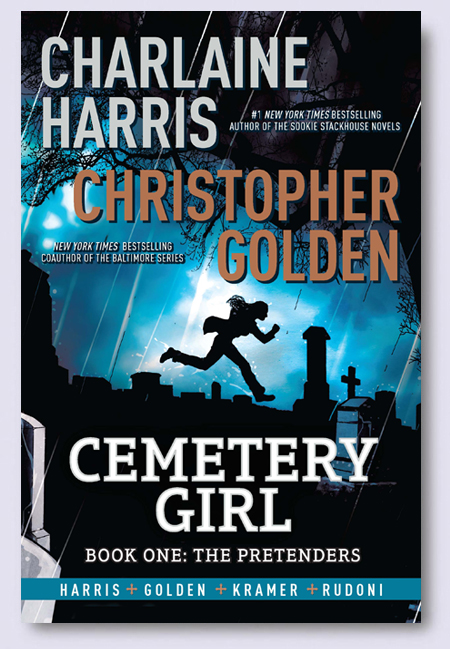 Charlaine Harris, NY Times bestselling author of the Sookie Stackhouse/True Blood novels (and many more) has teamed up with Christopher Golden (himself a NY Times bestselling author) to write her first graphic novel series: Cemetery Girl. The first in the proposed trilogy, THE PRETENDERS, is due to be published by Jo Fletcher Books at the beginning of January – which, frankly, we think will be a great way to ring in the new year. The other week, Jo Fletcher released the first taste of the interior artwork on their blog, and we thought we'd share it on here, too.
First, though, here is the book's synopsis:
Calexa Rose Dunhill was just fourteen when she woke in a cemetery. Bruised, bloody and left for dead, with no memory of her previous life, she took a new name from the headstones that surrounded her.
Now, three years on, Calexa still lives in Dunhill Cemetery, struggling with the desire to know her true identity – and the all-consuming fear of what she might discover when she does.
Then, when she witnesses a gang of teenagers staging a stunt that goes horribly, fatally wrong, Calexa Rose Dunhill discovers she has a unique ability. One she cannot control…
The graphic novel is drawn by Don Kramer, who has previously worked on Batman, Detective Comics and Justice Society of America (for DC Comics). Here's the teaser page from THE PRETENDERS (click to – hopefully – enbiggen)…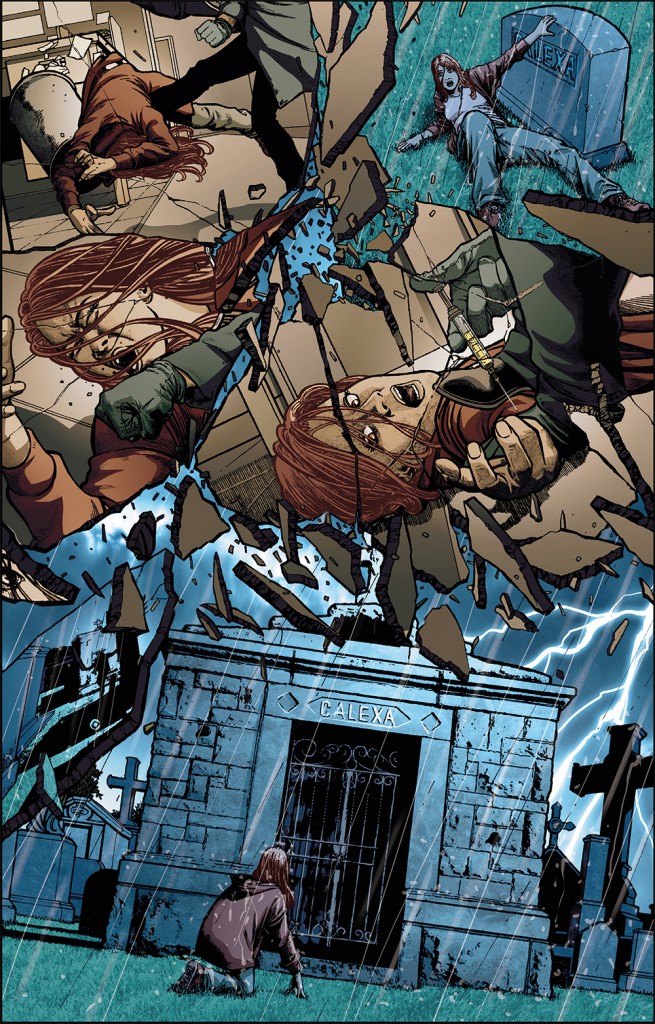 Zeno represents Charlaine Harris on behalf of the JABberwocky Literary Agency in New York.