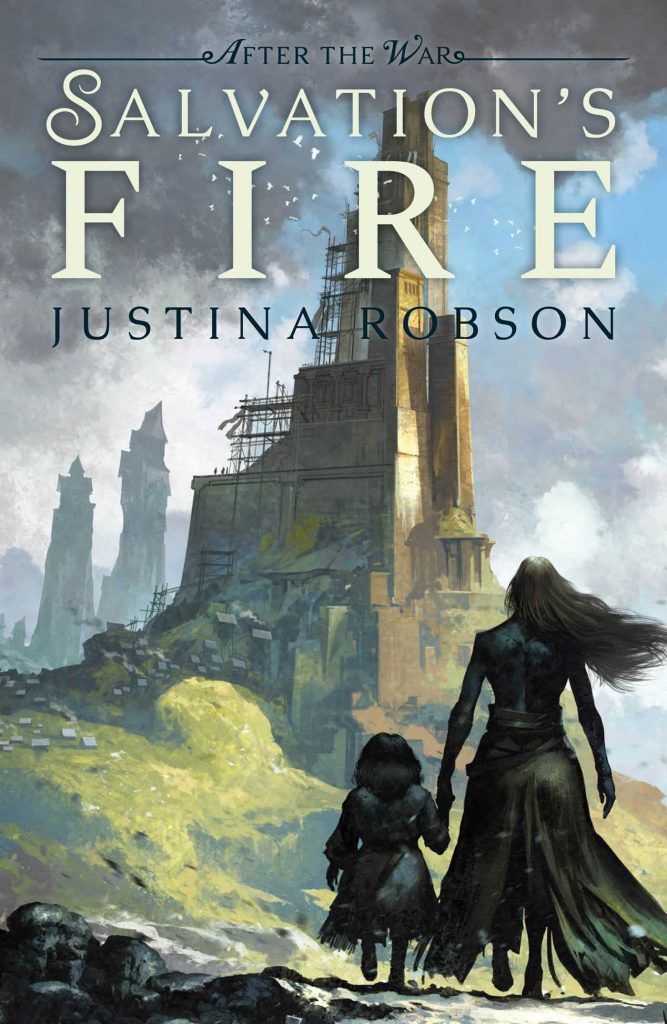 Today, Solaris publishes Justina Robson's latest novel! SALVATION'S FIRE is the second book in the After the War shared-world fantasy series, and follows on from Adrian Tchaikovsky's REDEMPTION'S BLADE. Here's the synopsis…
The Tzarkomen necromancers sacrificed a thousand women to create a Bride for the Kinslayer so he would spare them in the war. But the Kinslayer is dead and now the creation intended to ensure his eternal rule lies abandoned by its makers in the last place in the world that anyone would look for it.
Which doesn't prevent someone finding her by accident.
Will the Bride return the gods to the world or will she bring the end of days? It all depends on the one who found her, Kula, a broken-hearted little girl with nothing left to lose.
Justina is the critically-acclaimed author of many novels, most recently GLORIOUS ANGELS and THE SWITCH, both published in the UK by Gollancz.