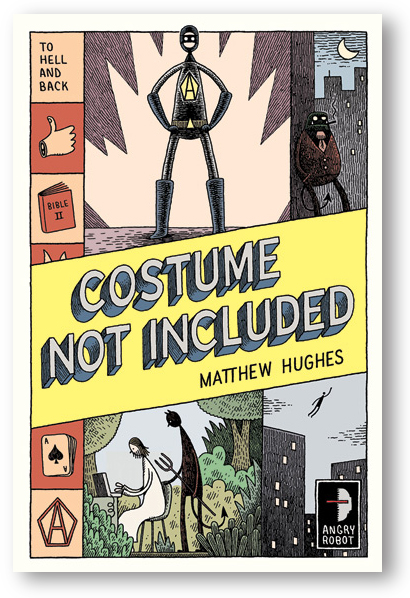 No sooner has awards season ended than it's started up all over again! We're delighted to see Aliette de Bodard nominated for a BSFA Award for her short story Immersion, and Lavie Tidhar – still weighed down with last year's World Fantasy Award and British Fantasy Award gongs, is this year nominated for best non-fiction his all his hard work on the World SF Blog.
The Kitschies Award shortlists have also been announced, and we're pleased to see the cover (art is by Tom Gauld) of Matthew Hughes' COSTUME NOT INCLUDED (Angry Robot) nominated for best artwork.
Well done Aliette, Lavie and Matt!