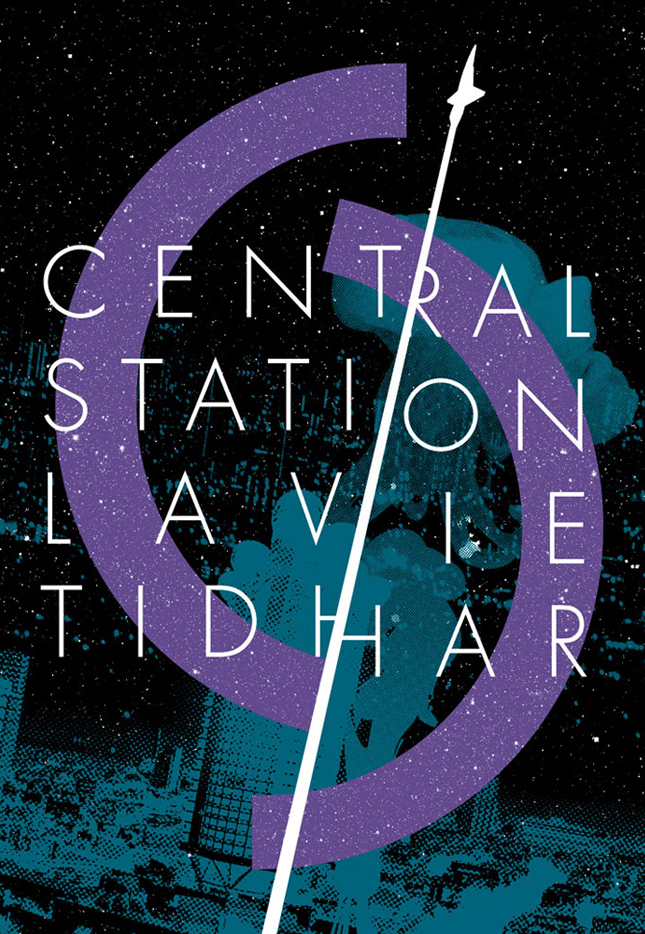 The gorgeous limited edition of Lavie Tidhar's critically-acclaimed CENTRAL STATION is now available! Published by PS Publishing, here's the synopsis…
A worldwide diaspora has left a quarter of a million people at the foot of Central Station, an interplanetary hub between all things: the constantly shifting Tel Aviv; a powerful virtual arena, and the space colonies where humanity has gone to escape the ravages of poverty and war. Everything is connected by the Others, powerful alien entities who, through the Conversation — a shifting, flowing stream of consciousness — are just the beginning of irrevocable change. Cultures collide in real life and virtual reality.
The city is literally a weed, its growth left unchecked. Life is cheap, and data is cheaper. But at Central Station, humans and machines continue to adapt, thrive… and even evolve.
The equally-attractive 'regular' edition of the novel is published by Tachyon Publications, and is also out now.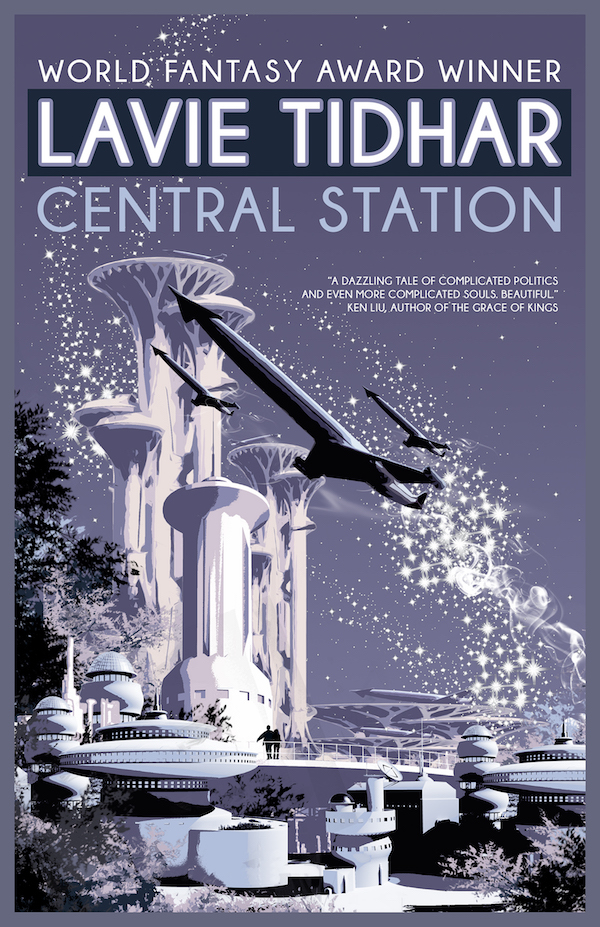 Here's a selection from the many glowing reviews the book has received…
'Magnificently blends literary and speculative elements in this streetwise mosaic novel set under the towering titular spaceport… Tidhar gleefully mixes classic SF concepts with prose styles and concepts that recall the best of world literature. The byways of Central Station ring with dusty life, like the bruising, bustling Cairo streets depicted by Naguib Mahfouz. Characters wrestle with problems of identity forged under systems of oppression, much as displaced Easterners and Westerners do in the novels of Orhan Pamuk. And yet this is unmistakably SF. Readers of all persuasions will be entranced.' — Publishers Weekly (Starred Review)
'It is just this side of a masterpiece — short, restrained, lush — and the truest joy of it is in the way Tidhar scatters brilliant ideas like pennies on the sidewalk.' — NPR
'The stories include some of Tidhar's most beautiful prose, and his future Tel Aviv is among the most evocative settings in recent SF… Somehow, CENTRAL STATION combines a cultural sensibility too long invisible in SF with a sensibility which is nothing but classic SF, and the result is a rather elegant suite of tales.' — Locus
'Tidhar's prose draws the reader in, bringing this world to life with ease… Not only intelligent, it's emotional too, telling of loves lost and those only just begun, of those wishing to escape their past and those hoping to bring it back… Tidhar is reminiscent of an early William Gibson… cement[s] Lavie Tidhar as one of science fiction's great voices, an author who creates scenarios and characters that feel destined to become classics, ones that readers will be happy to revisit time and time again. It's a compelling collection that mixes the epic and the intimate, one that succeeds at being profound, incredibly moving and, quite simply, stunning.' (10/10) — Starburst 
'CENTRAL STATION is without question the best assemblage of short stories I've read in recent memory. Sublimely sensual, emotionally moreish, and composed with crystalline clarity irrespective of its incredible complexity.' — Tor.com
'[Tidhar] has created a textured and original future that echoes real historical and economic tensions while satisfying veteran readers with deliberate echoes of classic science fiction… Deeply humane.' — Chicago Tribune
'Powerfully imagined and beautifully rendered… capture[s] profound emotional truths…' — Interzone