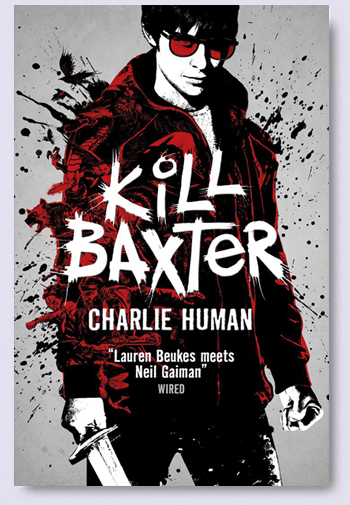 Charlie Human's second novel, KILL BAXTER, is out tomorrow in the US! Published by Titan Books, here's the synopsis…
AND HE THOUGHT THE HARD PART WAS OVER…
The world has been massively unappreciative of sixteen-year-old Baxter Zevcenko. His bloodline may be a combination of ancient Boer mystic and giant shape-shifting crow, and he may have won an inter-dimensional battle and saved the world, but does anyone care? No.
Instead he's packed off to Hexpoort, a magical training school that's part reformatory, part military school, and just like Hogwarts (except with sex, drugs, and better internet access). The problem is that Baxter sucks at magic. He's also desperately attempting to control his new ability to dreamwalk, all the while being singled out by the school's resident bully, who just so happens to be the Chosen One.
But when the school comes under attack, Baxter needs to forget all that and step into action. The only way is joining forces with his favourite recovering alcoholic of a supernatural bounty hunter, Ronin, to try and save the world from the apocalypse. Again.
The novel takes readers back to the urban fantastical South Africa of the author's critically-acclaimed debut, APOCALYPSE NOW NOW. The novel is published in the UK by Arrow, and in South Africa by Random Struik/Umuzi. The first novel in the series is also available in Turkey, Italy and Japan; earlier this year, it was also recently optioned for the big screen.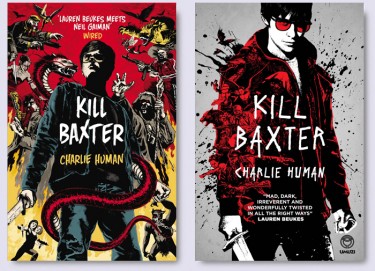 'It's mad, dark, irreverent and wonderfully twisted in all the right ways.' — Lauren Beukes, author of The Shining Girls
'Like its predecessor, KILL BAXTER is laugh out loud funny and fiendishly creative… Baxter himself is as entertaining a companion as ever… tighter and more focused, and just as gloriously insane. Dark, mad, imaginative, and hilarious; KILL BAXTER is a joy.' — SciFiNow
'Just as the author punctures holes in the twee/charming class system of magical boarding schools, Human also goes after many of the other traditions of epic fantasy… APOCALYPSE NOW NOW was a very clever, extremely dark book with an underpinning of real insight into the teenage mind. KILL BAXTER is a step beyond — a viciously sharp adventure that combines explosive entertainment with cutting satire; the best traditions of contemporary fantasy with the truth of what it actually means to be contemporary. The odd book that should appeal to those who love fantasy and those that hate it. And I would heartily recommend it either way.' — Pornokitsch
'The antidote to Harry Potter is back… a lively elaboration of the mad as pants brand of South African urban fantasy advanced in APOCALYPSE NOW NOW…  everything Human's debut did well, KILL BAXTER does better… the setting, again, is superlative… the way in which South African folklore figures into the fiction is fantastic… and KILL BAXTER is a markedly more brutal book… more than a match for Charlie Human's addictive debut. This, then, is urban fantasy on magical meth. You will want more.' — Tor.com