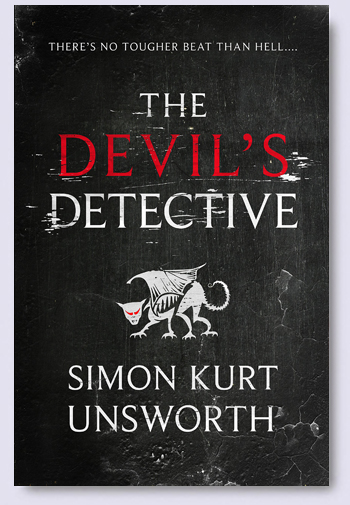 We're very excited for the March 2015 publication of Simon Kurt Unsworth's THE DEVIL'S DETECTIVE. March, however, feels like a very long way away. So, in celebration of the spooky season (it's Hallowe'en, in case you missed it), Simon's UK publisher Del Rey have released an excerpt, which you can read here!
Here's the synopsis…
Welcome to hell…
…. where skinless demons patrol the lakes and the waves of Limbo wash against the outer walls, while the souls of the Damned float on their surface, waiting to be collected.
When an unidentified, brutalised body is discovered, the case is assigned to Thomas Fool, one of Hell's detectives, known as 'Information Men'.
But how do you investigate a murder where death is commonplace and everyone is guilty of something?
THE DEVIL'S DETECTIVE is due to be published by Del Rey in the UK on March 12th, 2015, and by Doubleday in the US on March 3rd, 2015.