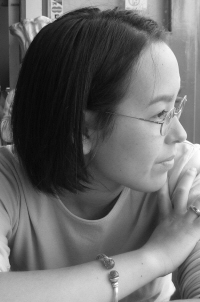 Aliette de Bodard has done it again! The Zeno blog has seen a veritable flood of congratulations for Aliette over the past few years, as her short fiction racks up an impressive string of nominations.
Today, we're delighted to share the news that her recent story THE WAITING STARS has been nominated for a 2014 Locus Award, in the Novelette category!
What makes this extra-special news, is that THE WAITING STARS has also been nominated for Hugo and Nebula awards this year.
The novelette was first featured in THE OTHER HALF OF THE SKY anthology, published by Candlemark & Gleam. THE WAITING STARS is available to read for free on Aliette's website – on screen, or to download in Mobi, ePub, or PDF. It's a perfect opportunity to try Aliette's work
Huge congratulations to Aliette once again! Another very-well-deserved nomination!