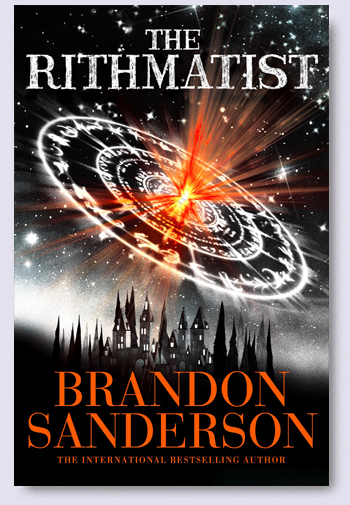 On May 22nd, Brandon Sanderson's YA fantasy novel THE RITHMATIST will be published in the UK by Tor UK. And it has that gorgeous new cover, above. The cover, unveiled earlier this week on Tor's blog, was designed by the publisher's head of design James Annal, with design agency Crush.
In case you didn't catch our coverage when it was first released last year, here is the synopsis…
In a school for the magically gifted, your talent could cost you your life…
Young student Joel is fascinated by the magic of Rithmatics, but few have the gift and he is not one of them. Undaunted, Joel persuades Professor Fitch to teach him about this geometric magic. For although Joel can't infuse his protective lines and circles with power, or bring his chalk-drawn creatures to life, he can really understand how it works. However, a daunting test lies ahead, when someone starts kidnapping top Rithmatic students at his school, Armedius Academy.
Since he's not a magic user, Joel appears to be safe and he's desperate to investigate and prove himself. Then people start dying – but can Joel really stop a killer alone? He'll need the help of Rithmatist apprentice Melody, as even more students disappear. Together, they must race to find clues before the killer notices them – and takes them out too.
The book features illustrations by Ben McSweeney, which depict the magical elements of the novel with great elegance and insight.
Tor UK are also due to publish the as-yet-untitled future sequel in the series.
Zeno represents Brandon Sanderson in the UK and Commonwealth, on behalf of the JABberwocky Literary Agency in New York.