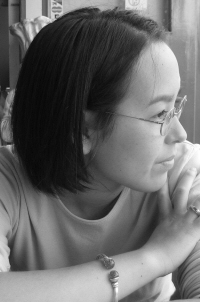 Gollancz have acquired UK and Commonwealth rights to two new novels by multi-award-winning author Aliette de Bodard! The deal was negotiated by Gollancz Publisher Gillian Redfearn, and encompasses HOUSE OF SHATTERED WINGS and an as-yet-untitled sequel, both set in Paris in the aftermath of the Great Magicians War.
Gillian Redfearn had the following to say about the deal and Aliette's writing: 'I've long admired Aliette's writing from afar and it's a dream to be able to publish HOUSE OF SHATTERED WINGS. It blew me away from the first paragraph, with a rich and wonderful new world, evocative writing and an utterly gripping story. De Bodard is an exceptional and tremendously original writer and we are so proud to be publishing her work.'
'I'm deliriously excited to be joining the Gollancz list,' Aliette de Bodard said. 'HOUSE OF SHATTERED WINGS is a book very dear to my heart – mingling my love of Paris, the Vietnamese tales I read as a child, and my fondness for dark magic with terrible prices – and it couldn't be in better hands! I can't wait to work with Gillian and the team.'
Here's a preliminary synopsis for the first novel…
In HOUSE OF SHATTERED WINGS, Paris's streets are lined with haunted ruins, Notre-Dame is a burnt-out shell and the Seine runs black with ashes and rubble. De Bodard's rich storytelling brings three different voices together: a naive but powerful Fallen angel, an alchemist with a self-destructive addition, and a young man wielding spells from the Far East.
HOUSE OF SHATTERED WINGS is due to be published in hardback and eBook on the 20th August, 2015.
Aliette de Bodard is the winner of two Nebula Awards, a Locus Award and a BSFA Award — and has been nominated for many others, for her short and long fiction, often multiple years in a row. A writer by night, by day she is a qualified engineer, specialising in applied mathematics. Her most recent novels were the Obsidian & Blood trilogy, published by Angry Robot Books.