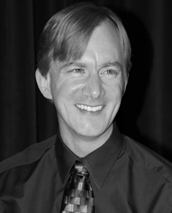 We're delighted to welcome US author Ian Tregillis as a Zeno client. We're representing Ian (who has been described by George R.R. Martin as 'A major talent') in the UK, Commonwealth and translation markets on behalf of his head agent Kay McCauley at  Pimlico/Aureous Inc in NYC.
We're equally delighted to announce in the same breath that UK/BC rights to Ian's Milkweed Trilogy – comprising of BITTER SEEDS, THE COLDEST WAR and NECESSARY EVIL – have been acquired by Orbit in a deal negotiated by John Berlyne.
John says 'This is a particularly sweet sale for me, as I read and absolutely loved BITTER SEEDS when Tor first published it in the US back in 2010, long before I had any professional dealings with the author. The mix of WWII action and comic book super-powers was something I found completely irresistible as a reader. To have the chance to handle these books outside the US is a real privilege and I'm thrilled that Orbit have picked them up and they will, I'm quite sure, do a wonderful job with them.'
Orbit Commissioning Editor Anna Gregson says 'We're delighted to have acquired this thrillingly sinister, clever and compelling tale that melds real-life events with occult forces and weird science. Its vivid atmosphere and supernatural twist make this a deeply mesmerising and entertaining novel, with great appeal for any fans of alternate histories, dark fantasy and superhero comics. Think Inglourious Basterds crossed with X-Men!'.
BITTER SEEDS is scheduled for publication in December 2012, with the second and third titles following respectively in February and April2013.
'Mad English warlocks battling twisted Nazi psychics?  Yes please, thank you.  Tregillis's debut has a white-knuckle plot, beautiful descriptions, and complex characters — an unstoppable Vickers of a novel.' — Cory Doctorow