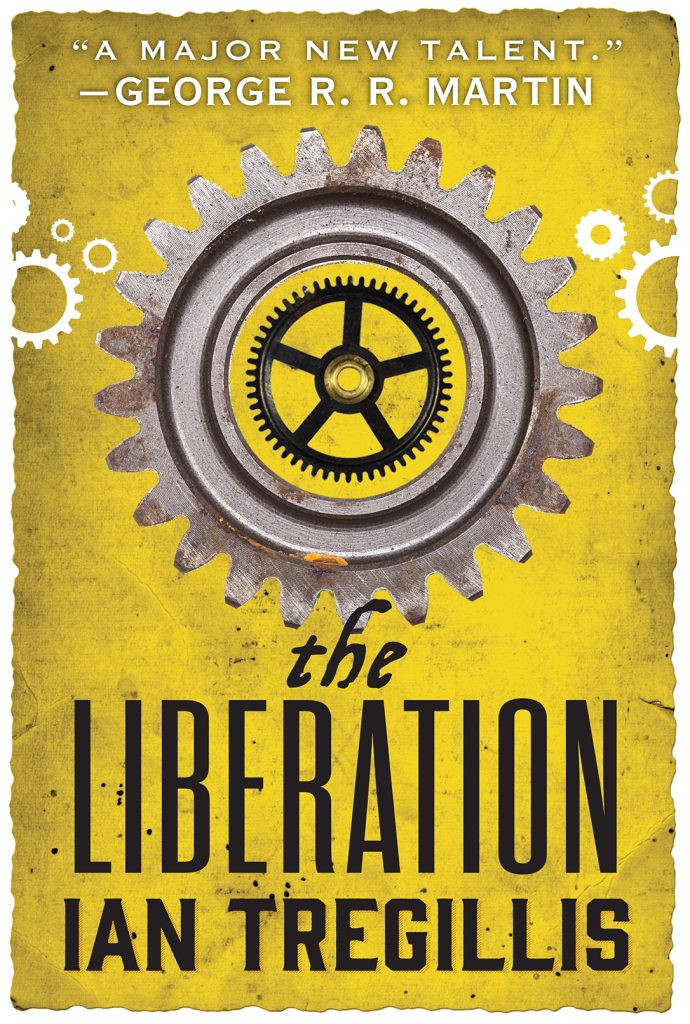 THE LIBERATION, the third novel in Ian Tregillis's critically-acclaimed Alchemy Wars series, is out this week! The eBook edition is released tomorrow, and the print edition will hit shelves this Thursday. Published by Orbit Books, here's the synopsis…
I am the mechanical they named Jax.
My kind was built to serve humankind, duty-bound to fulfil their every whim.
But now our bonds are breaking, and my brothers and sisters are awakening.
Our time has come. A new age is dawning.
Set in a world that might have been, of mechanical men and alchemical dreams, this is the third and final novel in a stunning series of revolution by Ian Tregillis, confirming his place as one of the most original new voices in speculative fiction.
THE LIBERATION follows on the heels of the acclaimed THE MECHANICAL and THE RISING, both of which are also published by Orbit Books. Here is a small selection from the great reviews the series has received so far…
'The thoughtful, blood-soaked conclusion to an alternate-history trilogy… A frighteningly frank and brutal consideration of slavery, post-slavery, and colonialism in metallic garb.' — Kirkus on THE LIBERATION
'Action-packed and harrowing…' — RT Book Reviews on THE LIBERATION
'Superb alternate history… the rich characters and gripping story really make this tale soar' — Publishers Weekly on THE MECHANICAL
'An absolutely thrilling adventure… so absorbing that readers will be dying for the next entry' — Library Journal on THE MECHANICAL
'Tregillis offers richly textured and genuinely likable personalities with shades-of-gray morality; it's clearly no accident that the most purely good person in the novel is the mechanical Jax, although even his sterling qualities are severely tested by the terrible situations he faces. Middle volumes are always tricky; they can often read as an obstacle to overcome on the way to the forgone conclusion of the third installment. Tregillis commendably avoids this trap, deepening his story and keeping it moving along toward an unknown horizon. Part 3 can't come too soon.' — Kirkus (Starred Review) on THE RISING
'THE RISING takes up the baton and carries on running at full throttle, ramping up the action… distinguishes itself from its predecessor by being more fast-paced and action-oriented… The Alchemy Wars is not to be missed.' — Bibliosanctum
Zeno represents Ian Tregillis in the UK and Translation, on behalf of Kay McCauley at Aurous, Inc.