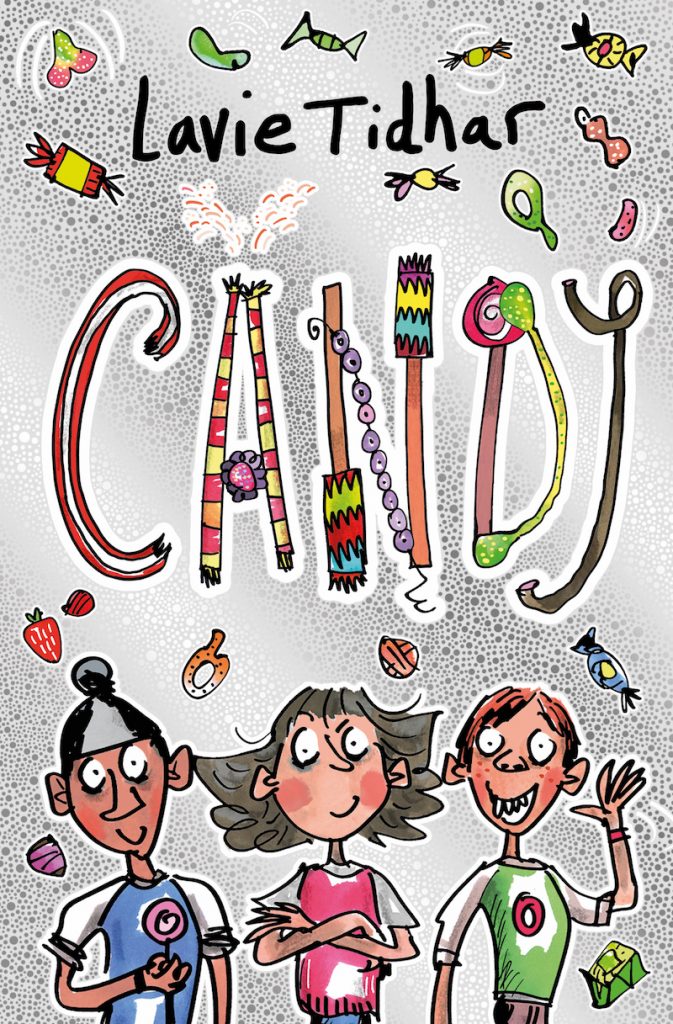 CANDY, Lavie Tidhar's latest novel and first for young readers, is out today in the UK! Published by Scholastic, here's the synopsis…
Guard your chocolate! Imagine living in a place where Mars bars are banned and sweeties are totally outlawed. Ugh – how depressing! In this miserable place, is it any wonder that gangsters trade in illegal sweeties? We can't even blame them. Nelle Faulkner is a twelve-year-old private detective looking for her next client. So when notorious candy gangster Eddie de Menthe walks in and asks her to find a missing teddy bear, Nelle takes the case. But as soon as the teddy turns up, Eddie himself goes missing. Can Nelle track him down before all of them come to a sticky end?
From an author best known for his award-winning science fiction novels, CANDY is a 'madcap crime caper' told in his distinctive film noir style. Illustrations have been provided by Mark Beech.