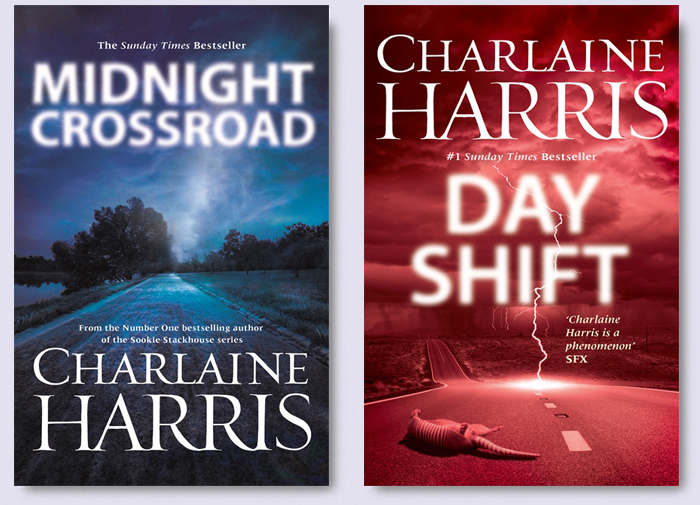 Midnight, Texas, the latest urban fantasy series by bestselling author Charlaine Harris is going to be adapted for television by NBC. The first two novels in the series, MIDNIGHT CROSSROAD and DAY SHIFT have been published in the UK by Gollancz. Here's the synopsis for the first book…
Welcome to Midnight, Texas, a town with many boarded-up windows and few full-time inhabitants, located at the crossing of Witch Light Road and Davy Road. It's a pretty standard dried-up western town.
There's a pawnshop (someone lives in the basement and is seen only at night). There's a diner (people who are just passing through tend not to linger). And there's new resident Manfred Bernardo, who thinks he's found the perfect place to work in private (and who has secrets of his own).
Stop at the one traffic light in town, and everything looks normal. Stay awhile, and learn the truth…
Harris's previous urban fantasy series, starring Sookie Stackhouse, was adapted by HBO into the extremely popular True Blood series. That series is also published in the UK by Gollancz, and starts with DEAD UNTIL DARK.
We'll be sure to share information about a possible UK broadcaster as soon as it becomes available.
'I enjoy this kind of story, a mystery/crime/thriller/urban fantasy novel, there is something for everyone here and enough loose ends to keep you intrigued to find out what could happen next. If you have read anything by Charlaine Harris I can guarantee you won't be disappointed…' — Fantasy Book Review on MIDNIGHT CROSSROAD
'A gently paced mystery with a supernatural slant, populated by endearing, varied and well-constructed characters… Definitely recommend.' — Civilian Reader on MIDNIGHT CROSSROAD
'Fresh, innovative and damn good fun to read!' — Upcoming4Me on DAY SHIFT
'A rewarding read, a solid story with some great characters in one of the most promising urban fantasy series I've seen since the Dresden files.' — SF Book Reviews on DAY SHIFT
Zeno represents Charlaine Harris in the UK and Commonwealth, on behalf of the JABberwocky Literary Agency in New York.