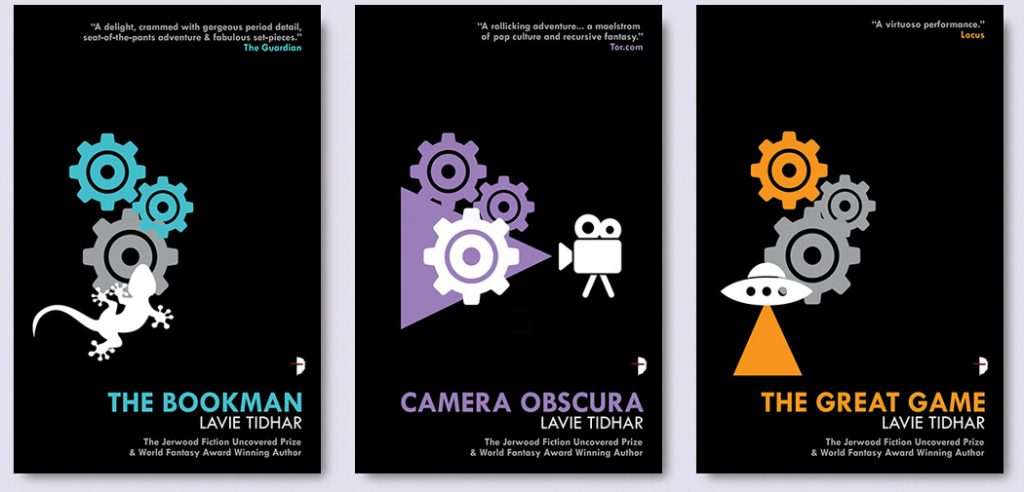 The new US covers for Lavie Tidhar's superb Bookman Histories steampunk series were unveiled last week. Published by Angry Robot Books, the three new editions will be published this summer: THE BOOKMAN (June), CAMERA OBSCURA (July) and THE GREAT GAME (August). Here's the synopsis for the first novel…
When his beloved is killed in a terrorist atrocity committed by the sinister Bookman, young poet Orphan becomes enmeshed in a web of secrets and lies. His quest to uncover the truth takes him from the hidden catacombs of a London on the brink of revolution, through pirate-infested seas, to the mysterious island that may hold the secret to the origin, not only of the shadowy Bookman, but of Orphan himself…
Tor.com published a piece by the designer of the new covers, Sarah Anne Langton, about the creative process.
Tidhar is also the author of the World Fantasy Award-winning OSAMA, the Jerwood Fiction Uncovered Award-winning A MAN LIES DREAMING, and the critically-acclaimed THE VIOLENT CENTURY.
A MAN LIES DREAMING is published in the UK by Hodder, in the US by Melville House (March), and in Italy by Frassinelli. THE VIOLENT CENTURY is also published in the UK by Hodder, and in the US by Thomas Dunne Books.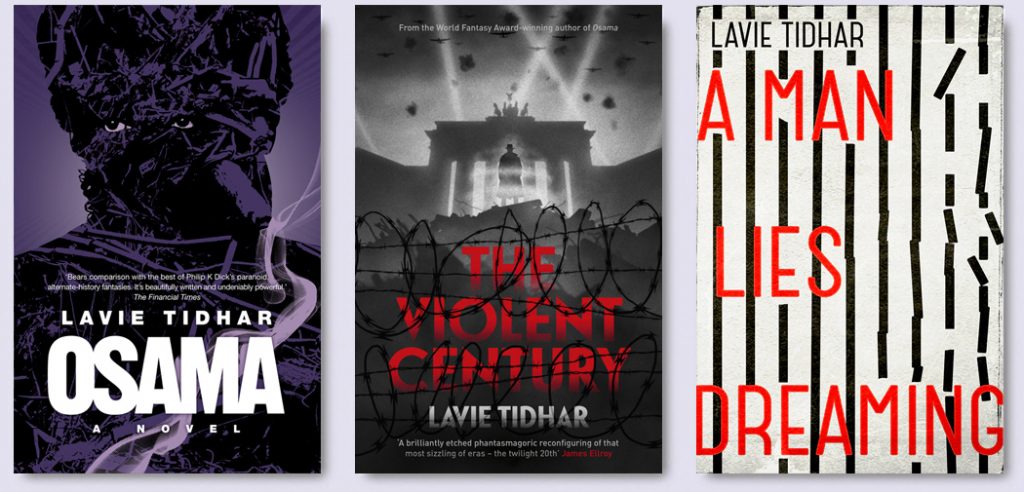 Lavie's next book, CENTRAL STATION, is due to be published by Tachyon Publications, in May 2016.