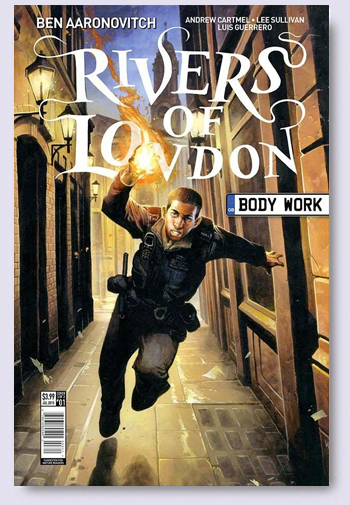 The release date for RIVERS OF LONDON: BODY WORK #1 is nearly upon us (July 15th). BODY WORK is the highly-anticipated comic series set in the world of Ben Aaronovitch's best-selling Peter Grant series, due to be published by Titan Comics. The comics are also written by Ben Aaronovitch, in collaboration with Andrew Cartmel. and celebrate we have a few more things to share. First is the variant cover, above, based on a painting by Wayne Reynolds.
Here's the synopsis…
Peter Grant is one of only two members of a very special branch of London's Metropolitan Police. He is, in fact, pretty much a wizard and it's his job to investigate those shadowy crimes that involve urban vampires, weird folk in the underground and, in this case, why cars are suddenly taking on lives of their own and killing innocent folk!
Last week, Entertainment Weekly shared a trailer for the series…
And, finally, Comic Book Resources was given an exclusive preview of the first issue, which you can check out here. Here's just a taste…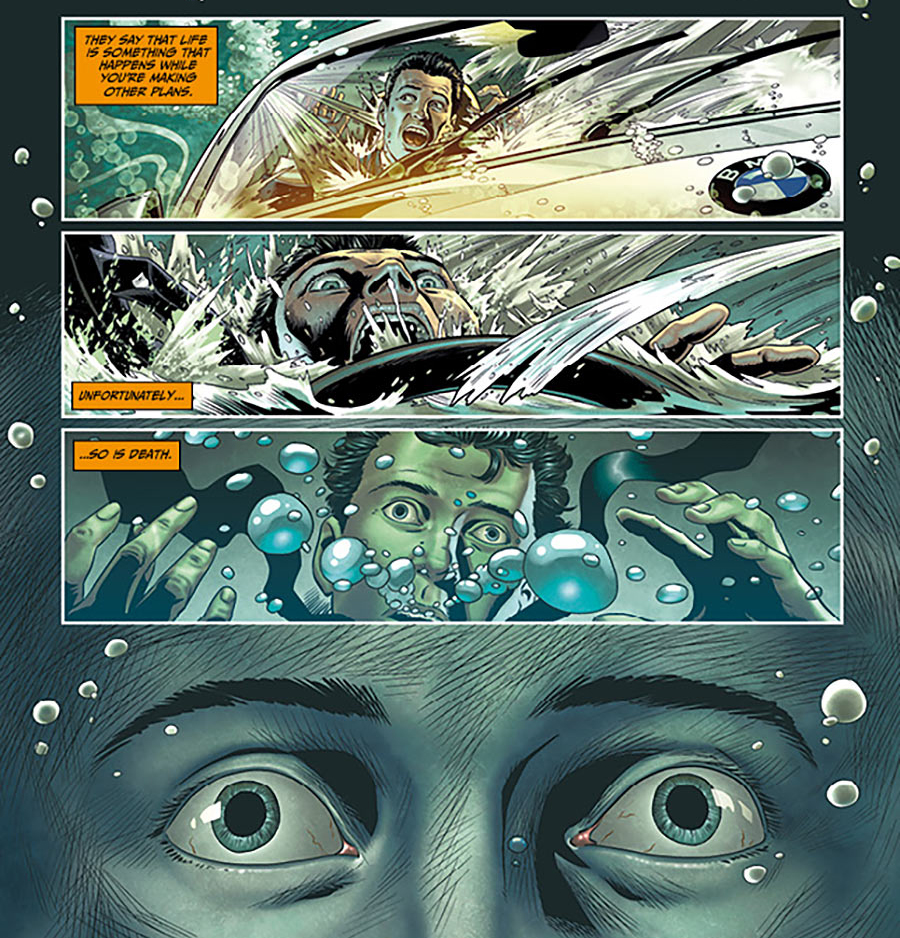 For fans of the novel series, the comic is set between BROKEN HOMES (#4) and FOXGLOVE SUMMER (#5). The novels are published in the UK by Gollancz. The other books in the series are: RIVERS OF LONDON, MOON OVER SOHO and WHISPERS UNDERGROUND.