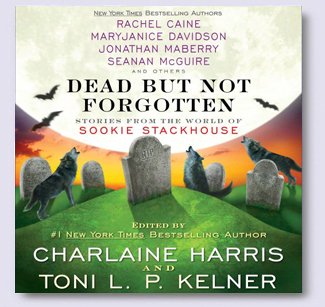 We're delighted to report that Audible has just released an anthology of True Blood-related stories! So, while Charlaine Harris's series of novels may have come to a close, if you have been jonesing for some extra True Blood storytelling, then here is your new fix! DEAD BUT NOT FORGOTTEN contains fifteen new stories set in Harris's True Blood universe, and was edited by Charlaine Harris and Toni L.P. Kelner.
Here's the official synopsis for the anthology…
Charlaine Harris' smash-hit Sookie Stackhouse series may have reached its conclusion, but the world of Bon Temps, Louisiana, lives on in this all-new collection of 15 stories. Written by a killer lineup of authors, including New York Times best-sellers Rachel Caine, MaryJanice Davidson, Jonathan Maberry and Seanan McGuire, and with introductions read by Charlaine herself, DEAD BUT NOT FORGOTTEN puts your favorite characters center stage.
Included in the anthology is a story by Christopher Golden, who also worked with Charlaine on her new graphic novel series, Cemetery Girl – the first volume of which, THE PRETENDERS, is out now through Jo Fletcher Books. Charlaine's latest novel, MIDNIGHT CROSSROAD, was published last week by Gollancz.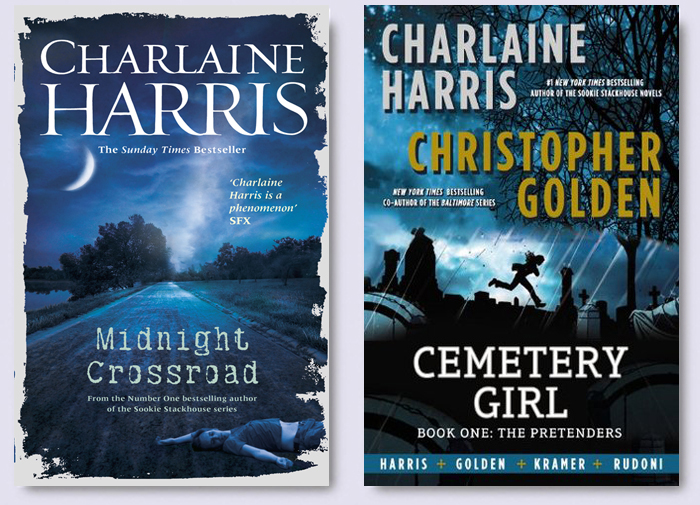 Zeno represents Charlaine Harris in the UK and Commonwealth, on behalf of the JABberwocky Literary Agency in New York.