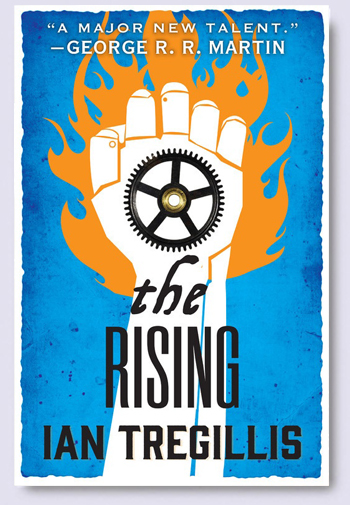 Ian Tregillis's new novel, THE RISING, is published today in the UK by Orbit Books! The second novel in the Alchemy Wars series, here's the synopsis…
They called me Jax.
That was the name given by those who built me and enslaved me. But a miracle has happened, and now my bonds are broken.
Now I must flee – because a rogue mechanical is a very dangerous thing.
But I will not run forever.
Set in a world that might have been, of mechanical men and alchemical dreams, this is the second novel in a stunning new series by Ian Tregillis, confirming his place as one of the most original new voices in speculative fiction.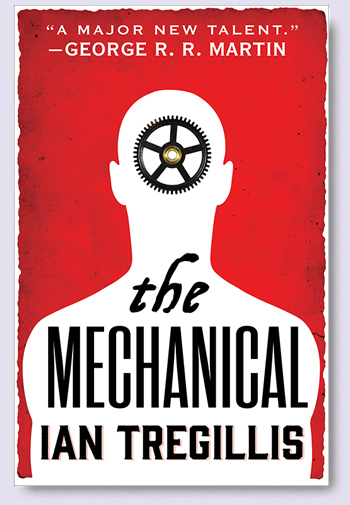 Orbit also publish in the UK the first in the series, THE MECHANICAL, and the author's previous series, the Milkweed Triptych. Here's just a small selection of the great reviews Ian's novels have received…
'Launches a series with this superb alternate history filled with clockwork men and ethical questions on the nature of free will… Tregillis's complex setting is elegantly delivered, and the rich characters and gripping story really make this tale soar.' — Publishers Weekly (Starred Review) on THE MECHANICAL
'An original approach to a well-known subject matter; human ethics and free will… a fascinating world… Tregillis is a capable sculptor of narrative. He rarely drags on in his descriptions, painting a complex picture of his world one section at a time. He imbues most characters with a specific internal voice, ably switching between points of view without it ever jarring… This opener to the Alchemy Wars trilogy delivers a mostly fresh breath of sci-fi fantasy.' — SciFi Now on THE MECHANICAL
'Truly excellent: I have rarely found myself this gripped by a book… Tregillis has an excellent eye for characterisation, and a master's grasp of how to build tension to a breaking point: the sheer narrative drive here, the way in which the storylines of the three point-of-view characters support and reinforce the tension in each other, is a thing of beauty… I'm very much on board to see what happens next. Even though it's probably going to horrify me more.' — Locus on THE MECHANICAL
'Far deeper than you might expect… Aside from the depth of characters and meanings, this book is filled with the kinds of exciting, intelligent and intense scenes that you'll find in only the best page turners… written so damned beautifully… Tregillis writes with authority while displaying a firm understanding of the subtler things that make us human… Whether you are looking for a cool alternate history that questions the core of humanity or just a damned brilliant story with twisted powers and great action, you should check this out and be wowed. It's one hell of a ride.' — Fantasy Faction on BITTER SEEDS
'Engrossing… Tregillis ably mixes cold war paranoia with his mythology, also nicely expanding characters… The monstrous, extra-dimensional Eidolons add a genuinely convincing menace that transcends the more banal evil motivations of the political game players, although Gretel's more complicated motivations really drive the action. A few nice twists keep things interesting, and the cliffhanger ending sets up the concluding volume quite well…' — Publishers Weekly on THE COLDEST WAR
'Ian Tregillis triumphantly concludes his astonishing, brilliant, pulse-pounding debut trilogy… unexpected and chilling… questions of loyalty and betrayal so thorny that they need a time-travel loop to really be explored… spy-thriller action sequences that will keep you up under the covers with a flashlight, turning pages and unable to sleep. This is a remarkable set of books, and with all three in hand, would make a fabulous spring read.' — BoingBoing on NECESSARY EVIL
Zeno represents Ian Tregillis in the UK and in translation, on behalf of Kay McCauley at Aurous, Inc.