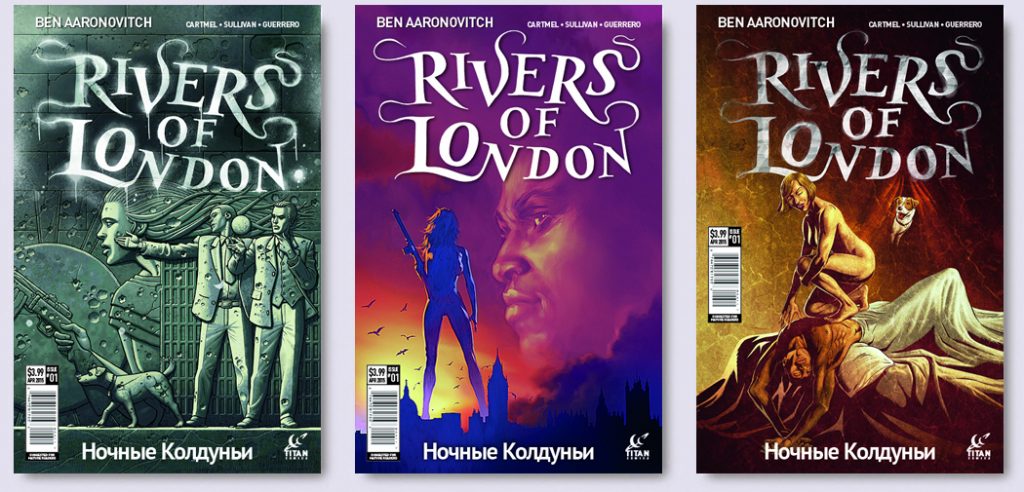 The first issue of RIVERS OF LONDON: NIGHT WITCH is out now! Written by Ben Aaronovitch and Andrew Cartmel, this is the second comic series set in Ben's best-selling urban fantasy world. The series is published by Titan Comics. Here's the synopsis…
A police vehicle on a routine prison transfer in north London is stormed by Russian hoodlums seeking to free a very particular prisoner. Their target is a witch. A very powerful witch who doesn't want to be free. Things rapidly turn very ugly for the hoods and it's soon a job for full-time police constable and part-time wizard, Peter Grant.
Titan Comics also published RIVERS OF LONDON: BODY WORK, which is now available as a collection. This afternoon, between 6-7pm, Ben and Andrew will be at the Forbidden Planet Megastore in London, signing copies of the collection and also RIVERS OF LONDON: NIGHT WITCH #1. At the event, a special edition of the comic will be available. Here's the exclusive variant cover…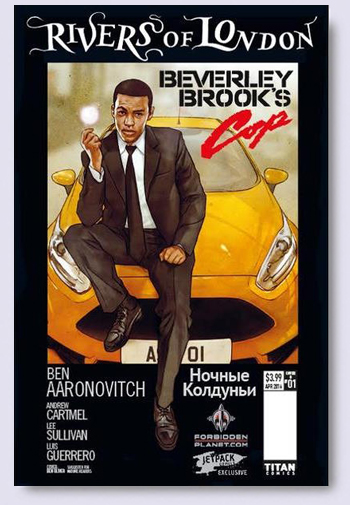 Ben's Peter Grant series is published in the UK by Gollancz. So far, the series includes: RIVERS OF LONDON, MOON OVER SOHO, WHISPERS UNDERGROUND, BROKEN HOMES, FOXGLOVE SUMMER, and the upcoming THE HANGING TREE. The series is also published in the US by Del Rey (books 1-3) and DAW Books (4-6). The series has also been published widely in translation.