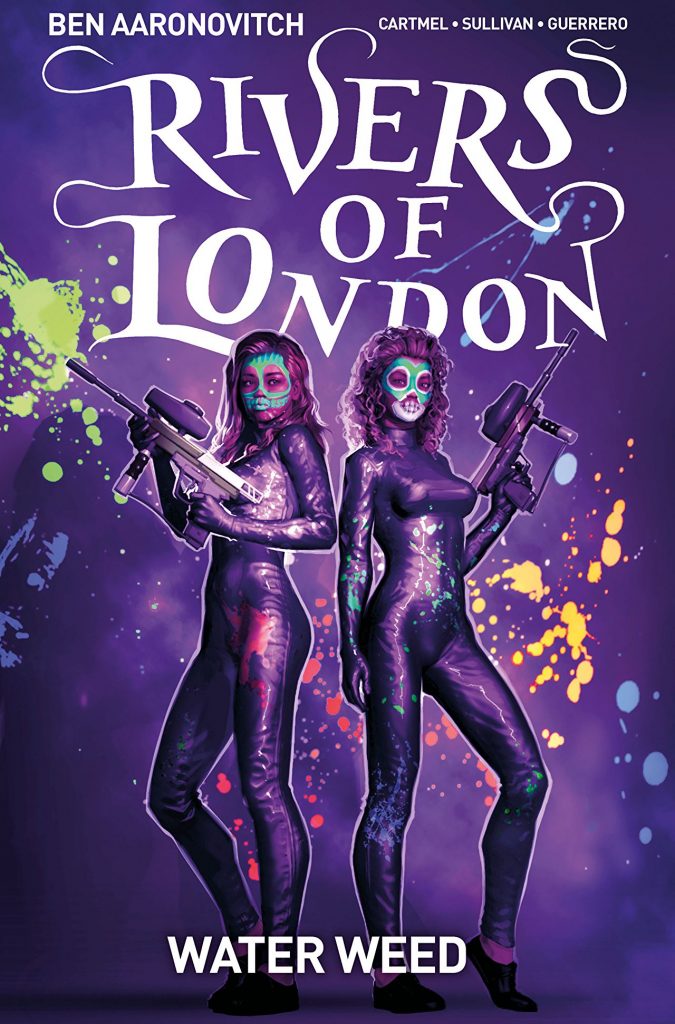 Today marks the beginning of WATER WEED, the sixth Rivers of London comic series written by Ben Aaronovitch and Andrew Cartmel! The first issue arrives in comic stores and digitally today, published by Titan Comics. Described as 'Spring Breakers meets Lock, Stock and Two Smoking Barrels on the banks of the Thames!', here's the synopsis…
Drug-smuggling meets wizarding cops in a whole new story from Ben Aaronovitch, set in the best-selling novel series Rivers of London!
When two of the less well-behaved River goddesses, Chelsea and Olympia, decide to earn a few quid on the side, wizarding cop Peter Grant and river spirit Beverley find themselves drawn into a sordid cannabis-smuggling operation, controlled by London's new queenpin of crime – the brutal and beautiful Hoodette!
As with the previous series, series artwork is by Lee Sullivan and colours are by Luis Guerrero.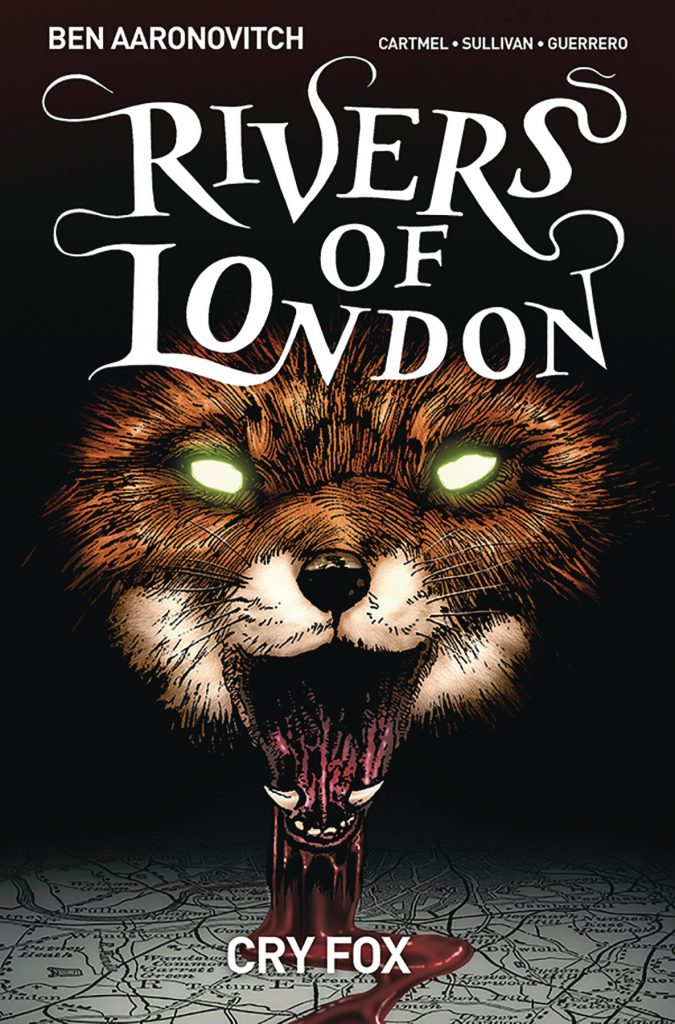 Also available this week is the collected edition of the fifth Rivers of London comic series: CRY FOX. Set between the novels THE HANGING TREE and the upcoming LIES SLEEPING, it is published by Titan Comics. Here's the series synopsis…
Vengeful Russian mobsters are looking to hire members of London's own more-then-natural underworld to bring bloody retribution down on the witch Varvara. However, the ex-Soviet sorcerer is under the protective wing of London's own wizarding cop, Peter Grant (now a proper detective and everything), and to get the attention of Grant and his colleagues, the daughter of a prominent Russian oligarch is kidnapped by parties unknown but possibly fox-like.
What makes it worse is that Peter is going to have to leave his beloved London and gasp go out into the countryside! And when there's trees and fields and wildlife involved, things never end well…
All of the critically-acclaimed, best-selling Rivers of London comics have been published by Titan Comics. The first five series are now available in collected editions…

ALSO: Ben, Andrew and Lee will be attending a signing event at Forbidden Planet London tonight at 6pm! Also in attendance will be Richard Dinnick and Jessica Martin, who work on the Doctor Who: 7th Doctor comic series with Andrew and Ben. Full details here. At the event, you will be able to get a whole host of titles signed, including the Forbidden Planet special edition of CRY FOX, with an amusing creators card…