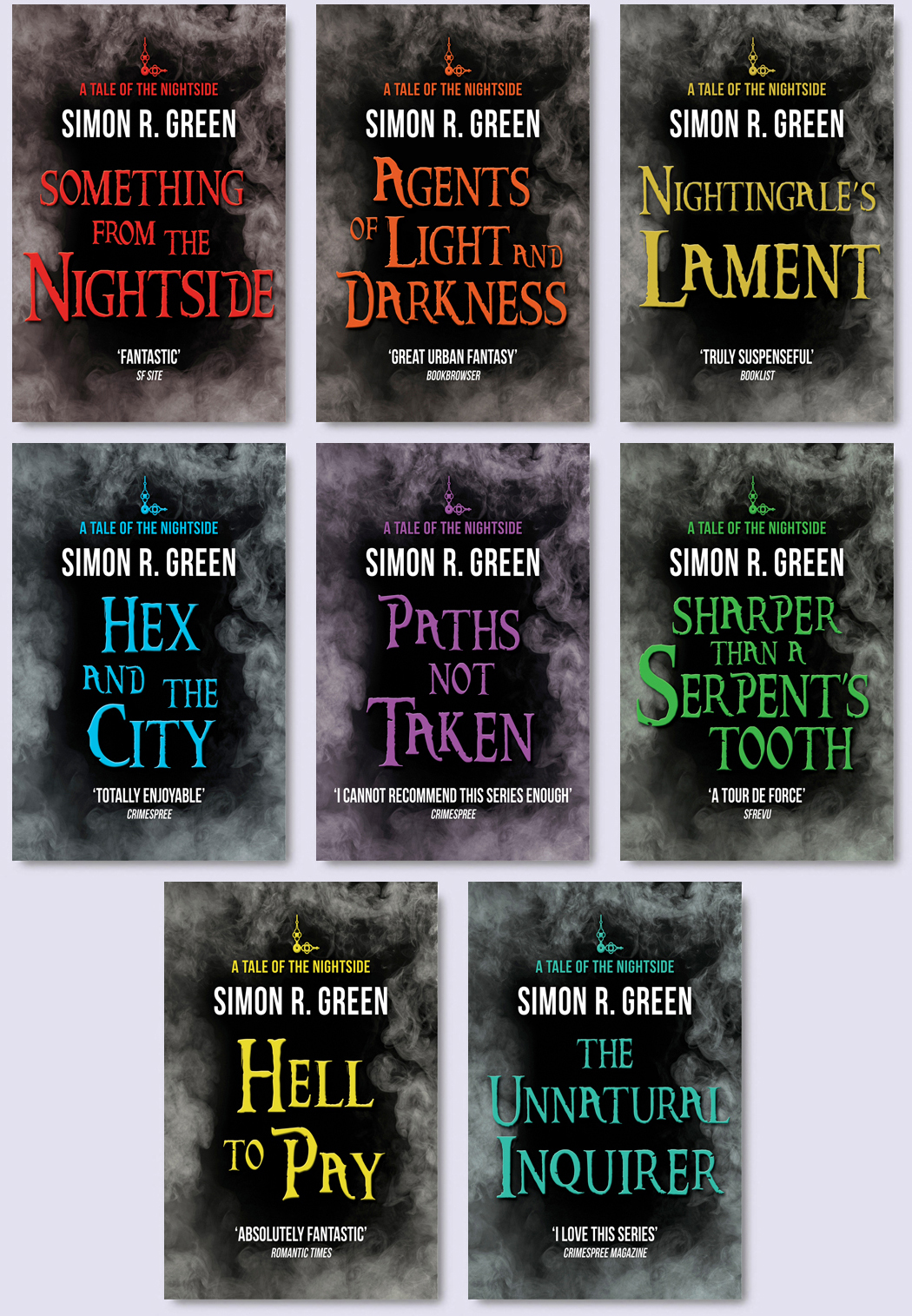 We're delighted to report that the first eight of Simon R. Green's Nightside novels are once again available in the UK! The novels have been re-issued by Jo Fletcher Books as eBooks. The final four novels in the series, as well as Simon's Secret Histories series, will be published over the next few months, and we'll bring you news as-and-when they become available.
Here's the synopsis for the first Nightside novel, SOMETHING FROM THE NIGHTSIDE…
John Taylor is a private detective. At least that's what his business card says, and it isn't completely untrue: Taylor is a private eye – or rather, he has a 'private eye', a supernatural ability to find anything that is lost. As a child of the Nightside, it's an ability he was born with.
But it's been a long time since Taylor left the Nightside – that hidden netherworld in the middle of London where it is perpetually 3 a.m., where fantasy and reality co-exist – and he has no intention of returning.
Then Joanna Barrett arrives at his office; her teenage daughter is missing and she is offering a small fortune to find her. Yet it's not just the money that persuades Taylor to take on the job, for he knows exactly where the girl has gone…
The Nightside. And to save her, Taylor must do what he vowed he never would, and once again descend into the hellish depths of his home.
Zeno represents Simon R. Green in the UK and Commonwealth, on behalf of the JABberwocky Literary Agency in New York.