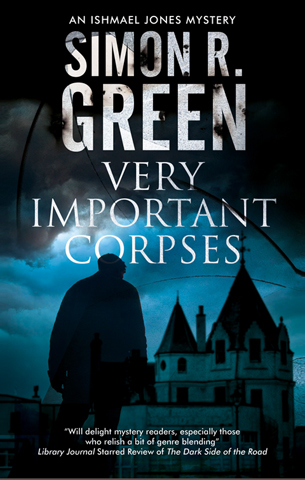 Simon R. Green's third novel starring Ishmael Jones is due to hit shelves in the UK on November 30th, 2016! Published by Severn House, here's the synopsis for VERY IMPORTANT CORPSES…
The Organisation has despatched Ishmael and his partner Penny to the shores of Loch Ness where the secretive Baphamet Group are holding their annual meeting. It's believed an imposter has infiltrated the Group and Ishmael must find out who it is, and also discover who killed his fellow agent and why.
The novel is due out in the US on March 1st, 2017, also published by Severn House. The first two novels in the series — THE DARK SIDE OF THE ROAD and DEAD MAN WALKING — are also out now, published by Severn House. Here are some of the reviews the first two novels have received so far…
'[A] brisk, breezy first in a new mystery series… Convincing supernatural twists [and] witty chapter titles… readers will be anxious for a sequel.' — Publishers Weekly  on THE DARK SIDE OF THE ROAD
'I really enjoyed the book. If anything it was over too soon. The author captures the English Country Manor Murder Mystery feel very well, as he sets up pretty much everybody as a suspect… I look forward to finding out more in future volumes.' — British Fantasy Society on THE DARK SIDE OF THE ROAD
'Genre-blending author Green introduces another wisecracking protagonist, Ishmael Jones… Fans of the British TV series Torchwood will enjoy the irreverent, otherworldly protagonist.'  —  Booklist on THE DARK SIDE OF THE ROAD
'Not to be taken too seriously, this meld of SF and traditional hard-boiled spy fiction hints at plenty of further adventures.'  —  Publishers Weekly on DEAD MAN WALKING
'This sequel to the wonderful THE DARK SIDE OF THE ROAD takes the basic structure of a traditional English country house mystery and mixes it with a bit of supernatural horror and suspense. Richard Kadrey and E.E. Knight fans will particularly relish Green's genre-blending novel.'  —  Library Journal on DEAD MAN WALKING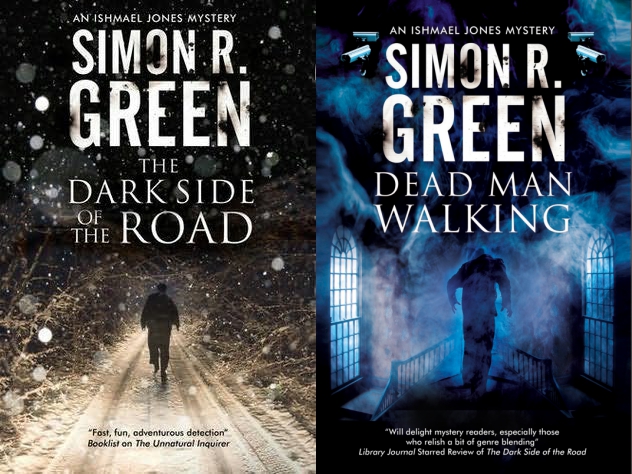 Zeno represents Simon R. Green in the UK and Commonwealth, on behalf of the JABberwocky Literary Agency in New York.