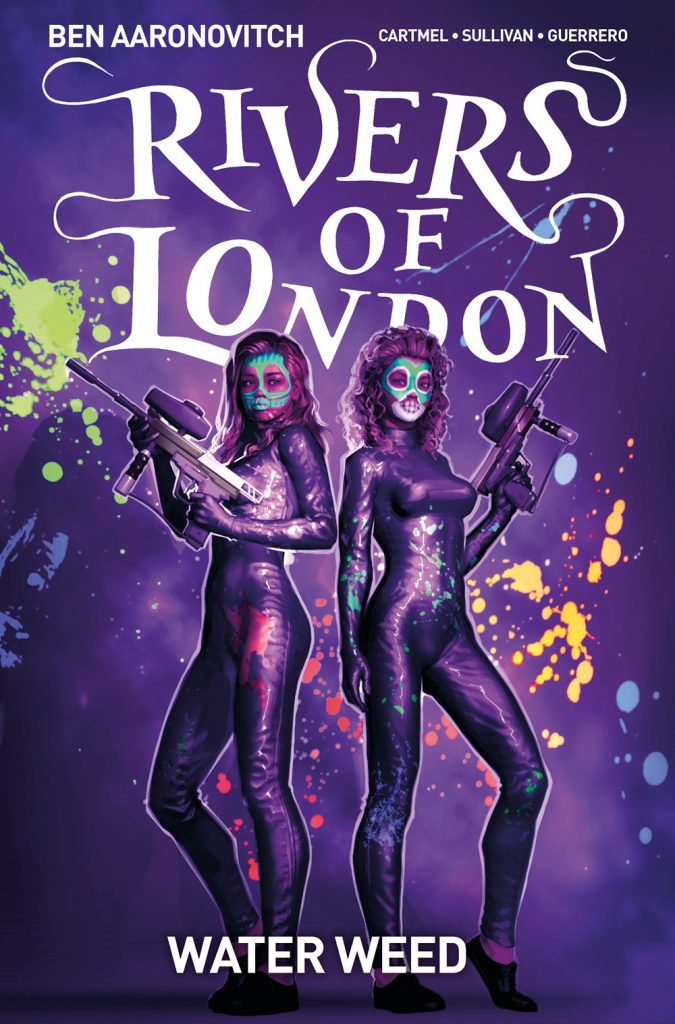 The graphic novel edition of Ben Aaronovitch and Andrew Cartmel's sixth Rivers of London comic series, WATER WEED is out this week! Published by Titan Comics, it collects all four issues from the series into a single paperback (or eBook) edition. Here's the synopsis…
Two rogue river goddesses tangle wizarding cop Peter Grant in a sordid drug-smuggling operation in a new story from Ben Aaronovitch, set in his best-selling Rivers of London novel series!
Spring Breakers meets Lock, Stock and Two Smoking Barrels on the banks of the Thames!
Wizarding cop Peter and river spirit Beverley are drawn into a sordid cannabis-smuggling operation, controlled by London's new queenpin of crime – the brutal and beautiful Hoodette! Can they overcome corruption, or will they be fatally entangled in the weed?
Titan Comics has published all of the Rivers of London comics to date (with more to come!).