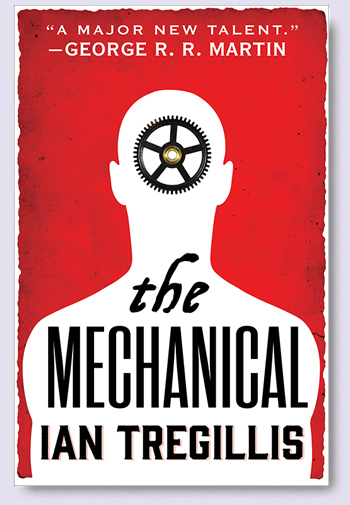 Tomorrow, Orbit Books publish THE MECHANICAL by Ian Tregillis in the UK in eBook. The print edition will arrive in stores this Thursday. The first novel in his new alternative history fantasy series, The Alchemy Wars, here's the synopsis…
My name is Jax.
That is the name granted to me by my human masters.
I am a slave.
But I shall be free.
Set in a world that might have been, of mechanical men and alchemical dreams, the new novel from Ian Tregillis confirms his place as one of the most original new voices in speculative fiction.
THE MECHANICAL has already garnered a handful of great advance reviews. Here are just a couple…
'A rousing SF/fantasy adventure, with a brilliantly imagined and beautifully rendered alternate world.' — Booklist (Starred Review)
'Launches a series with this superb alternate history filled with clockwork men and ethical questions on the nature of free will… Tregillis's complex setting is elegantly delivered, and the rich characters and gripping story really make this tale soar.' — Publishers Weekly (Starred Review)
Tregillis is also the author of the critically-acclaimed Milkweed Triptych – BITTER SEEDS, THE COLDEST WAR and NECESSARY EVIL – which was also published by Orbit Books in the UK.
Zeno represents Ian Tregillis in the UK and translation, on behalf of Kay McCauley at Aurous, Inc.