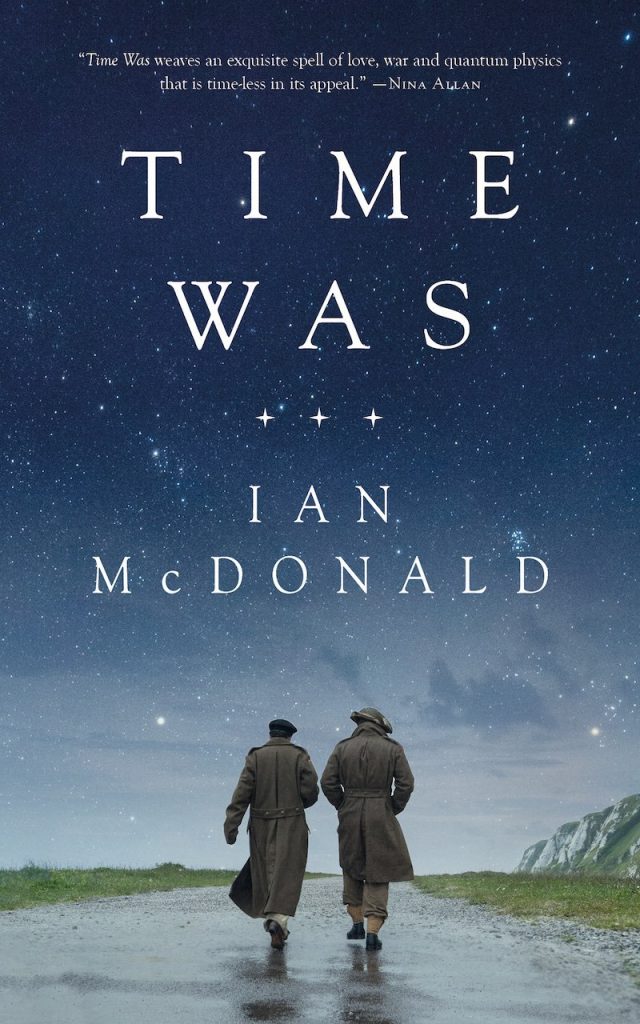 TIME WAS, Ian McDonald's new novella is published tomorrow by Tor.com! A bit of a departure from his recent books, this novella 'weaves a love story across an endless expanse'. Check out the synopsis…
A love story stitched across time and war, shaped by the power of books, and ultimately destroyed by it.
In the heart of World War II, Tom and Ben became lovers. Brought together by a secret project designed to hide British targets from German radar, the two founded a love that could not be revealed. When the project went wrong, Tom and Ben vanished into nothingness, presumed dead. Their bodies were never found.
Now the two are lost in time, hunting each other across decades, leaving clues in books of poetry and trying to make their desperate timelines overlap.
The novella has already received some great reviews and coverage. For example, Publishers Weekly said TIME WAS 'entrances readers' with its 'beautiful writing', and that 'Fans of science fiction who enjoy a dash of history and legend will savor this tender story.' You can check out an excerpt from the novella over on The Verge.
McDonald's latest series, the critically-acclaimed Luna novels, is published in the UK by Gollancz and Tor Books in North America: NEW MOON and WOLF MOON are out now, and MOON RISING is out later this year.