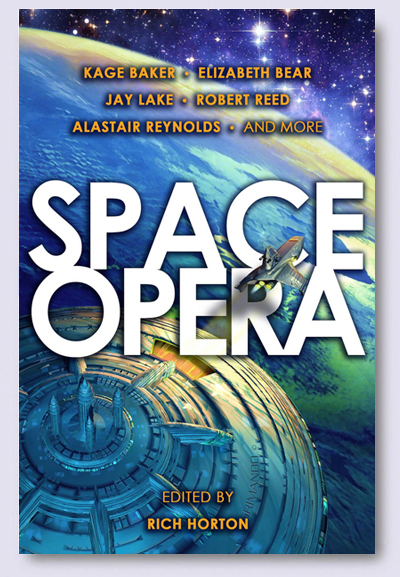 Along with their novels, many of our clients also ply their craft in the form of short stories. This April, Prime Books will be publishing SPACE OPERA, a new anthology of science-fiction stories, edited by Rich Horton. Prime Books is perhaps best known for the Year's Best anthologies, released across genres.
Included in the anthology's 22 stories are five from our clients. The stories are (original source in parentheses)…
Here's the book's official description:
More than five-hundred pages, over one-quarter of a million words… Space Opera spans a vast range of epic interstellar adventure stories told against a limitless cosmos filled with exotic aliens, heroic characters, and incredible settings. A truly stellar compilation of tales from one of the defining streams of science fiction, old and new, written by a supernova of genre talent.