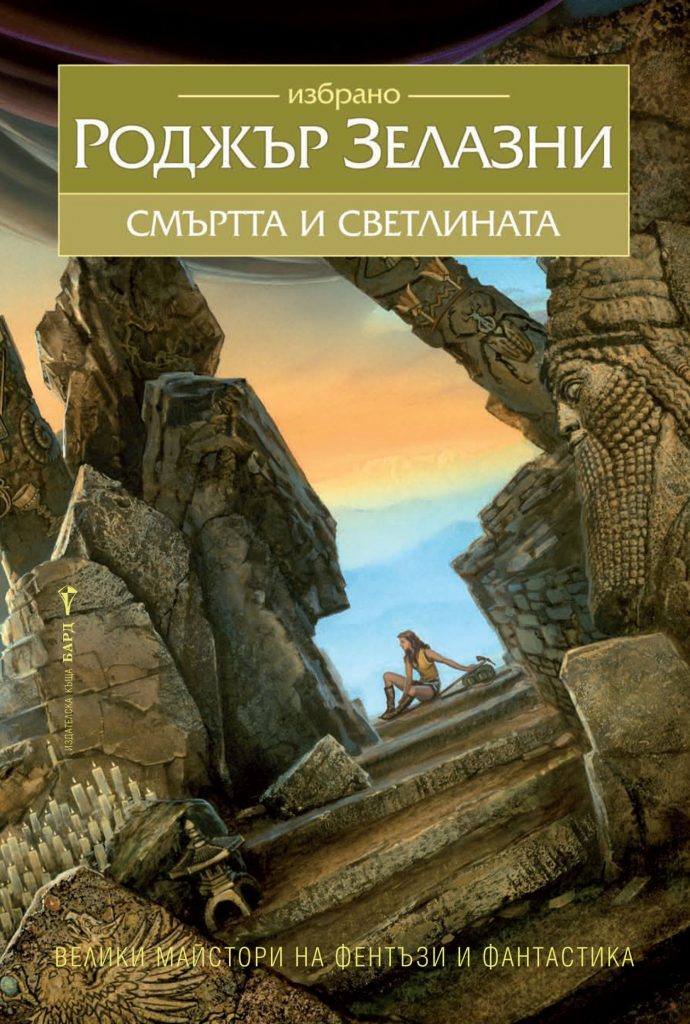 Смъртта и светлината, a new omnibus of Roger Zelazny's fiction, is now available in Bulgaria. Published by Бард, here's the synopsis…
Сборникът съдържа следните произведения:
1. Четири истории от утре
· Вратите на лицето му, лампите на устата му
· Роза за Еклесиаста
· Фуриите
· Сърцето на гробищата
2. Господарят на светлината
3. Една нощ през самотния октомври
Странният поетичен свят на Зелазни е главозамайваща смес от забавна сатира и философски размисли. Ранните му разкази са великолепно написани – мечтателни и в същото време задълбочени. Бурният екшън "Вратите на лицето му, лампите на устата му", емоционално разтърсващият "Роза за Еклисиаста", смешно-сърцераздирателната басня "Фуриите" и мрачният трагичен романс "Сърцето на гробищата" са изумително близки до съвременната чувствителност.
Сложният, интригуващ и тайнствен роман "Господарят на светлината", донесъл на Зелазни наградата "Хюго" през 1968 г., пресъздава хиндуисткия пантеон с помощта на науката, хвърля светлина върху връзката между човечеството и технологиите и разказва трогателна човешка история. "Една нощ през самотния октомври" – последната книга на Зелазни преди смъртта му – е дръзко оригинална амалгама от ужаси, хумор, мистерия и фантазия: скъпоценност, излъчваща мрачен блясък.
The omnibus includes FOUR FOR TOMORROW (a collection of four novelettes, first published in 1967), LORD OF LIGHT (1967) and A NIGHT IN THE LONESOME OCTOBER (1993).
The latter was recently published by Farrago in the UK. Here's the English-language synopsis…
All is not what it seems.
In the murky London gloom, a knife-wielding gentleman named Jack prowls the midnight streets with his faithful watchdog Snuff – gathering together the grisly ingredients they will need for an upcoming ancient and unearthly rite. For soon after the death of the moon, black magic will summon the Elder Gods back into the world. And all manner of Players, both human and undead, are preparing to participate.
Some have come to open the gates. Some have come to slam them shut. And now the dread night approaches – so let the Game begin.
Farrago has also published Zelazny's DOORWAYS IN THE SAND.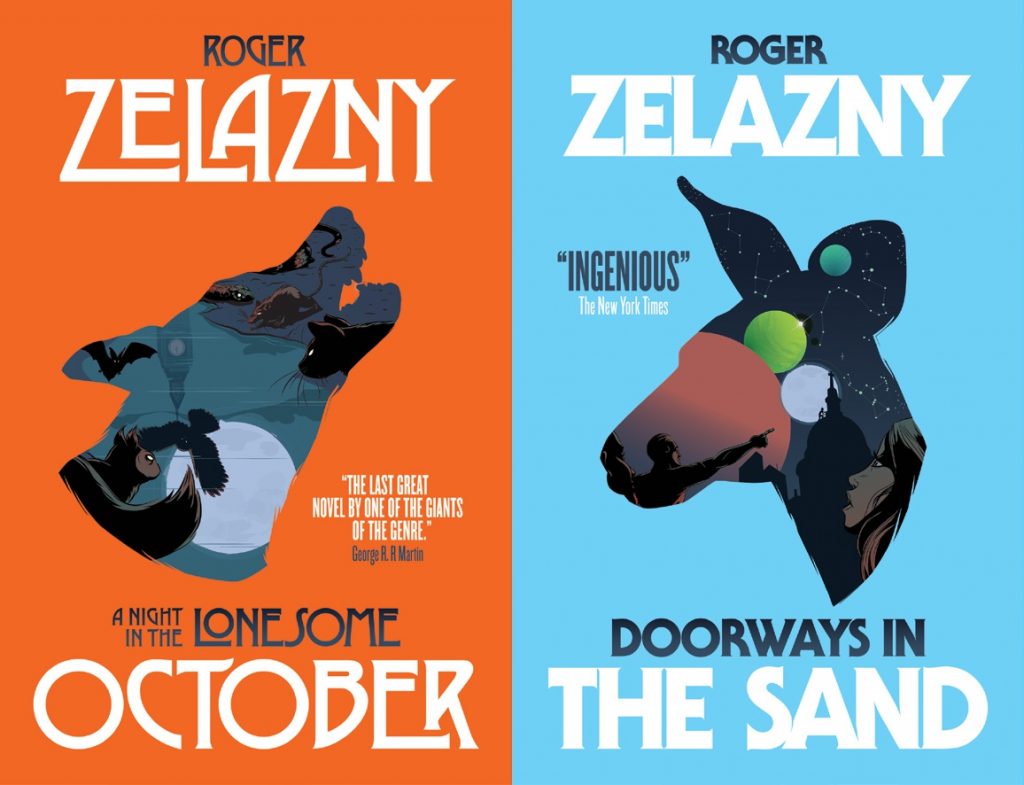 Zeno represents Roger Zelazny in Translation, on behalf of the Zelazny Estate.