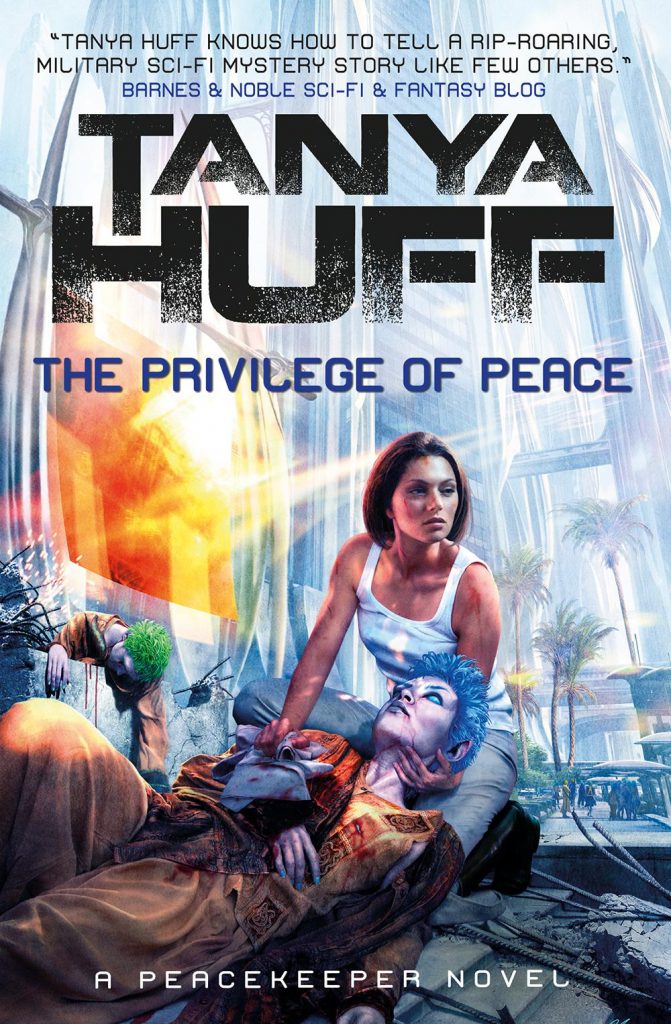 THE PRIVILEGE OF PEACE, the third novel in Tanya Huff's acclaimed Peacekeeper series is out today in the UK! Published by Titan Books, here's the synopsis…
Former space marine Torin Kerr returns for one final adventure to save the Confederation in the last book in the military science fiction Peacekeeper trilogy.
Warden Torin Kerr has put her past behind her and built a life away from the war and everything that meant. From the good, from the bad. From the heroics, from the betrayal. She's created a place and purpose for others like her, a way to use their training for the good of the Confederation. She has friends, family, purpose.
Unfortunately, her past refuses to grant her the same absolution. Big Yellow, the ship form of the plastic aliens responsible for the war, returns. The Silsviss test the strength of the Confederation. Torin has to be Gunnery Sergeant Kerr once again and find a way to keep the peace.
Titan Books has published the previous two novels in the series; as well as the Confederation series, which is set just before (and also features Torin Kerr).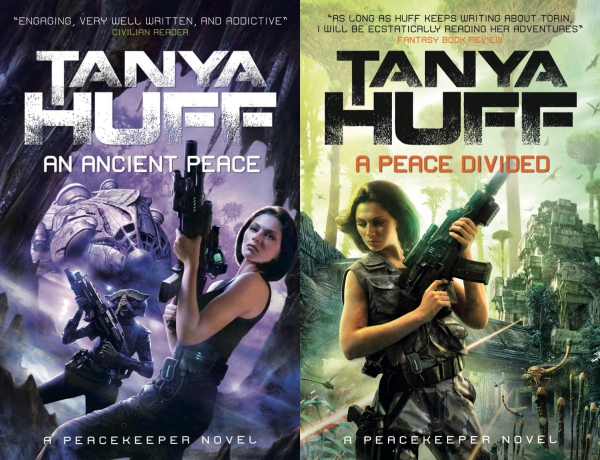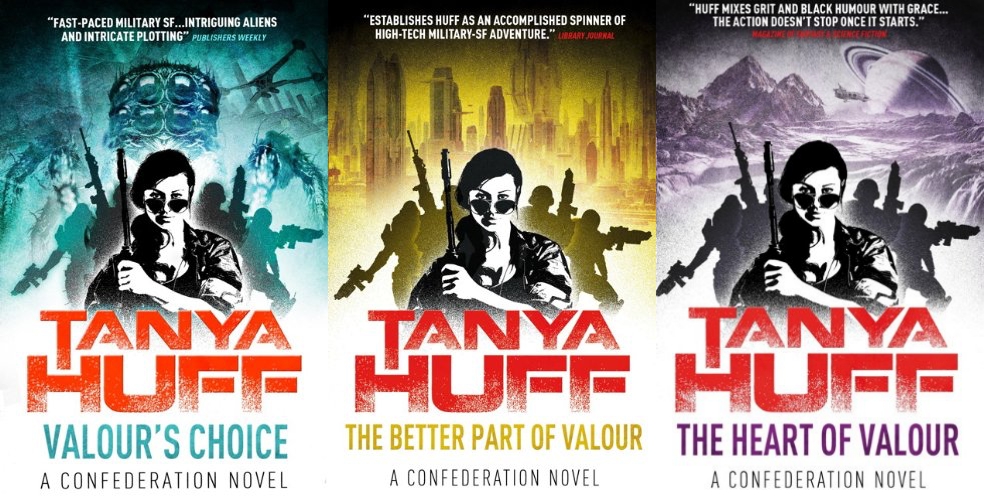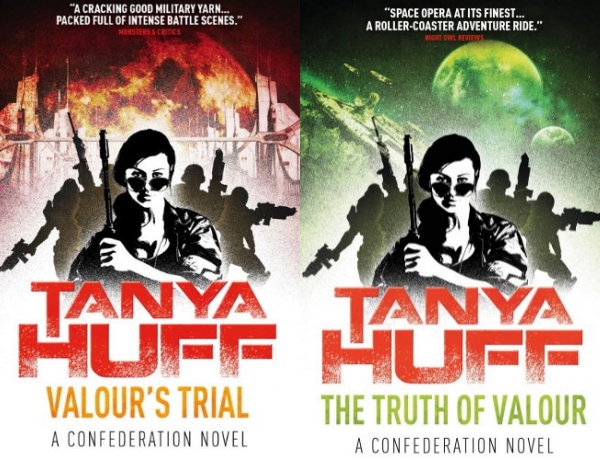 Here are some of the reviews the series has received so far…
'Huff's skill at worldbuilding is impressive and, over the course of the Confederation and Peacekeeper series, the author has created a complex, multi-cultural setting in which to explore issues of colonialism and the trauma of war. This is a great series for fans of the TV show Farscape (Torin has definite Aeryn Sun vibes) or Ann Leckie's Imperial Radch series.' — Den of Geek on THE PRIVILEGE OF PEACE
'Huff's ability to communicate complex personal dynamics and deep trust through what feels like casual banter establishes the character of the team well for the reader, and solid stretches of reconnaissance and well-tuned moments of violence show Huff's military SF skills still on point.' — Publishers Weekly on AN ANCIENT PEACE
'Huff weaves a fast-paced thriller bristling with treachery and intrigue. Fans of military science fiction will enjoy this tense adventure and its intricately constructed setting.' — Publishers Weekly on A PEACE DIVIDED
'Tanya Huff knows how to tell a rip-roaring, military sci-fi mystery story like few others.' — B&N SciFi & Fantasy Blog on A PEACE DIVIDED
'It's a fun novel, pacey, full of banter, with plenty of space for more sequels. Torin Kerr the Justice Department Warden approaches her work and her life differently to Torin Kerr the Marine, but once a Gunnery Sergeant, always a Gunnery Sergeant. Explosions abound!' — Tor.com on A PEACE DIVIDED
Zeno represents Tanya Huff in the UK and Commonwealth, on behalf of the JABberwocky Literary Agency in New York.