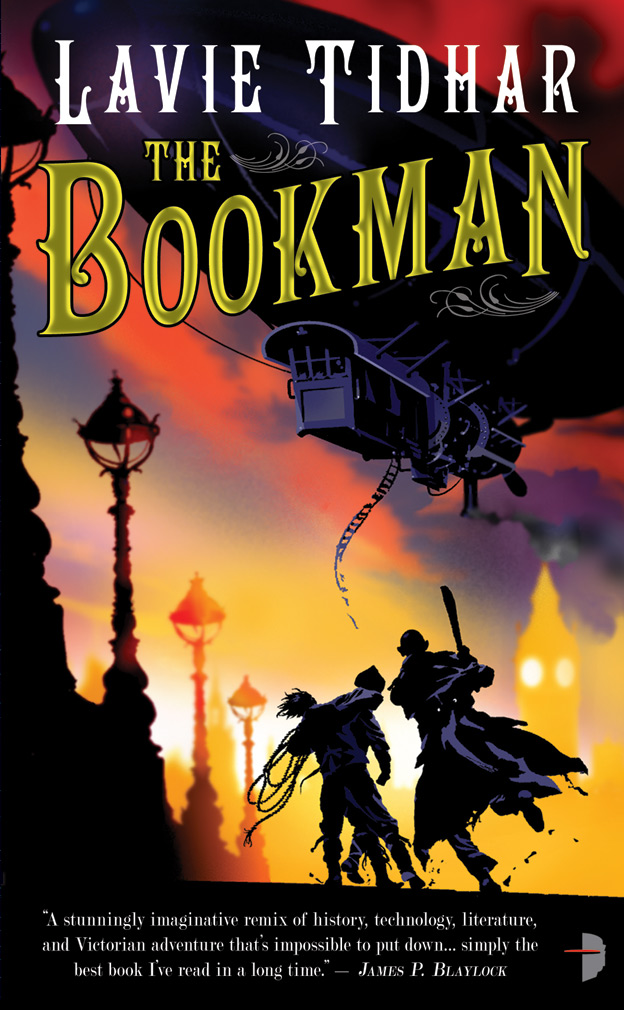 This month marks the tenth anniversary of Lavie Tidhar's debut novel, THE BOOKMAN! Published in September 2010 by Angry Robot Books, we thought it would be nice to just give the novel and series a quick shout out.
Above you can see the original cover. Here's the synopsis…
When his beloved is killed in a terrorist atrocity committed by the sinister Bookman, young poet Orphan becomes enmeshed in a web of secrets and lies. His quest to uncover the truth takes him from the hidden catacombs of a London on the brink of revolution, through pirate-infested seas, to the mysterious island that may hold the secret to the origin, not only of the shadowy Bookman, but of Orphan himself…
Angry Robot Books published the second and third novels in the series CAMERA OBSCURA (2010) and THE GREAT GAME (2012). The trilogy was also published as an omnibus edition (2012).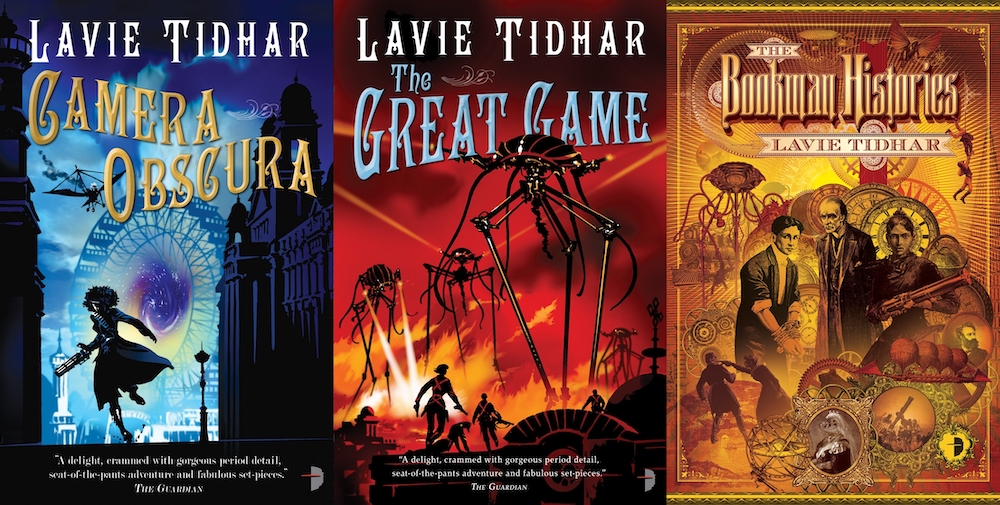 The trilogy was re-issued in 2016, with new covers (below) and bonus content:
THE BOOKMAN — novelette 'Murder in the Cathedral': Discover, truthfully, what actually happened when Orphan visited Paris.
CAMERA OBSCURA — short story 'Titanic', from the Lost Files of the Bookman Histories
THE GREAT GAME — short story 'Dynamics of an Asteroid', also from the Lost Files of the Bookman Histories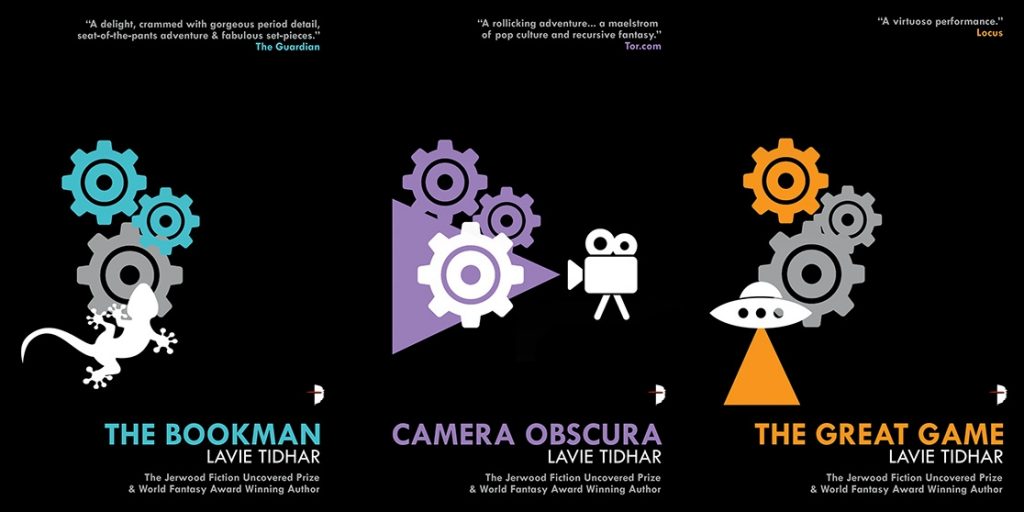 Here are just a few of the great reviews THE BOOKMAN has received…
'Lavie Tidhar's THE BOOKMAN is simply the best book I've read in a long time, and I read a lot of books. If you're worried that Steampunk has turned into a mere fashion aesthetic, then you'd better read this one. It's a stunningly imaginative remix of history, technology, literature, and Victorian adventure that's impossible to put down. The book is immensely smart and readable at the same time. I very much hope that it's the first of many such books. Buy it.' — James P. Blaylock
'Literary figures emerge from the swirling fog, automatons patrol the streets, space probes head for Mars and giant lizards rule over Victorian England. A potent and atmospheric steampunk adventure.' — Chris Wooding
'This is a steampunk gem. The settings are marvellously detailed, giving you the feeling that there is a London in which Lizards reign and whales swim up the Thames to sing lullabies to the city dwellers… Bring on a sequel, Tidhar! I'm craving to know what happens after the ending!' — SFF World
'THE BOOKMAN is a delight, crammed with gorgeous period detail, seat-of-the-pants adventure and fabulous set-pieces.' — The Guardian
'The juicy backstory is unfolded by Tidhar, making it a key part of what makes the narrative so compelling… skilful, clever and highly enjoyable. 4*' –– SFX Magazine