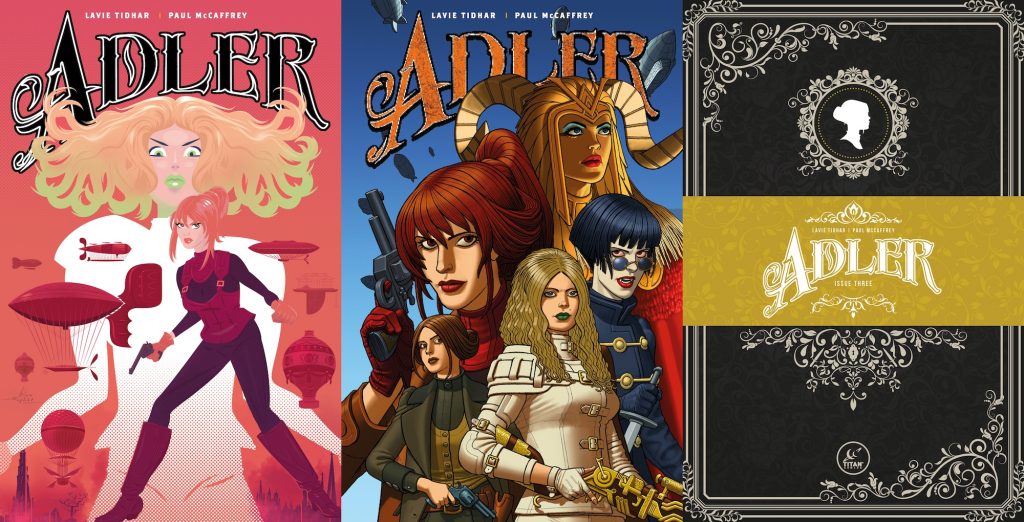 Given the ongoing disruption resulting from the Coronavirus/COVID-19 pandemic, the next issues in Lavie Tidhar's acclaimed comic series ADLER have been delayed.
Titan Comics has pushed back the release of the third issue (pictured above) to August 12th; and the fourth issue (covers below) is now scheduled for September 16th.
Irene Adler and her team of Victorian heroines encounter a mysterious villain, even more dangerous that Moriarty!
The fifth issue is (tentatively) due to be published on October 14th. The first two issues are, of course, still available in print and digital.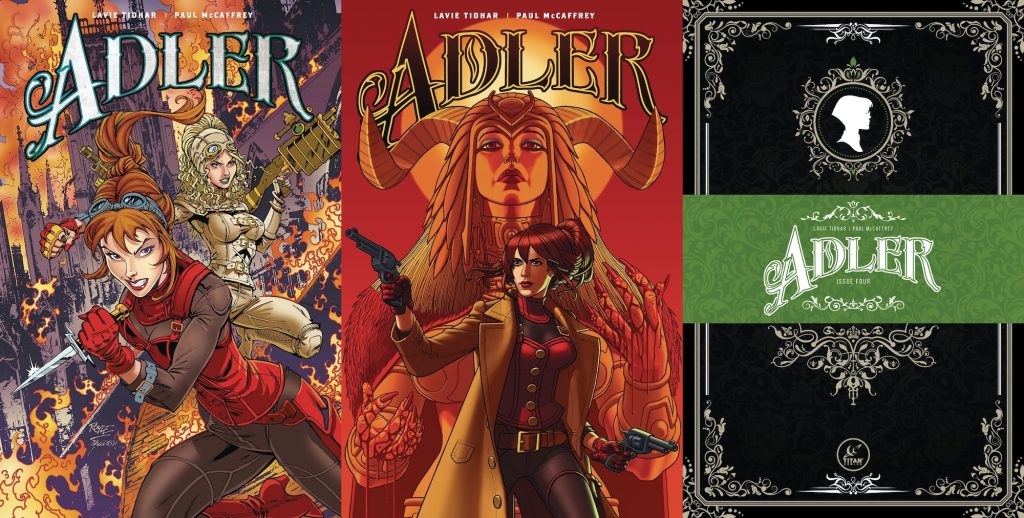 If you still want a Tidhar-fix, then we highly recommend BY FORCE ALONE, his latest novel, which is out now in the UK published by Head of Zeus. (August in North America, via Tor Books.)