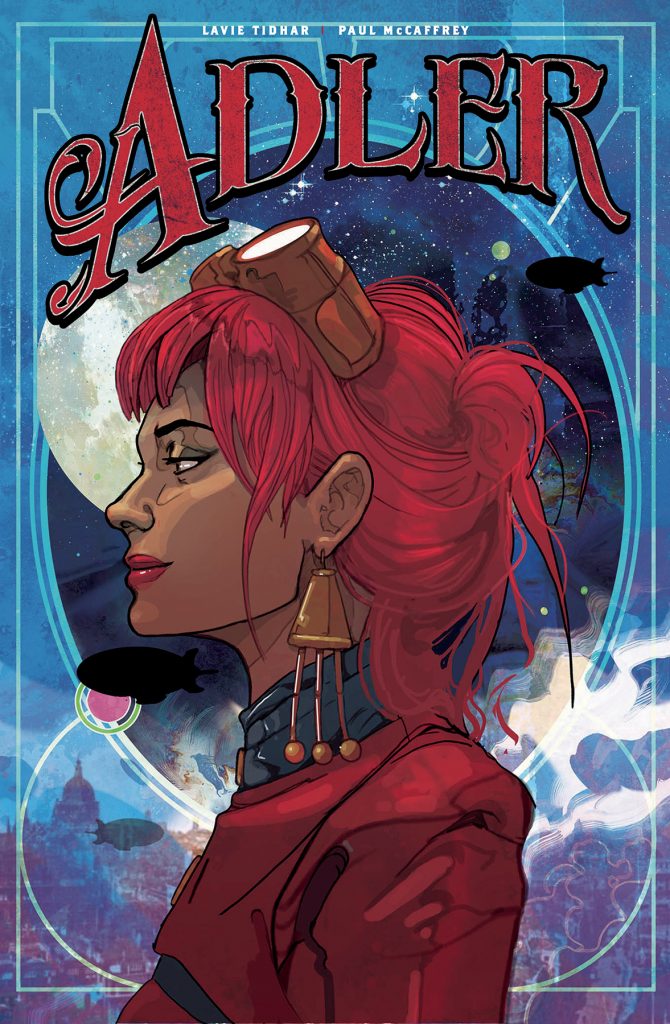 The first issue of Lavie Tidhar's ADLER comic series was met with a veritable tsunami of praise, so there is no doubt plenty of excitement about the second issue. Today, we share with you the three fantastic variant covers for ADLER #2! Due to be published by Titan Comics on March 11th, here's the synopsis…
After uniting some of the most famous heroines of the Victorian age including Jane Eyre, Miss Havisham and Marie Curie, Irene Adler must finally come face-to-face with Sherlock Holmes's greatest nemesis, Moriarty!
World Fantasy Award winning writer Lavie Tidhar and TMNT artist Paul McCaffrey present an alternate history of the greatest literary characters of the 19th Century in the vein of Alan Moore and Kevin O'Neill's The League of Extraordinary Gentlemen!
The cover up top is by Butch Guice, and here are the other two variant covers for ADLER #2, the first by Paul McCaffrey (series artist).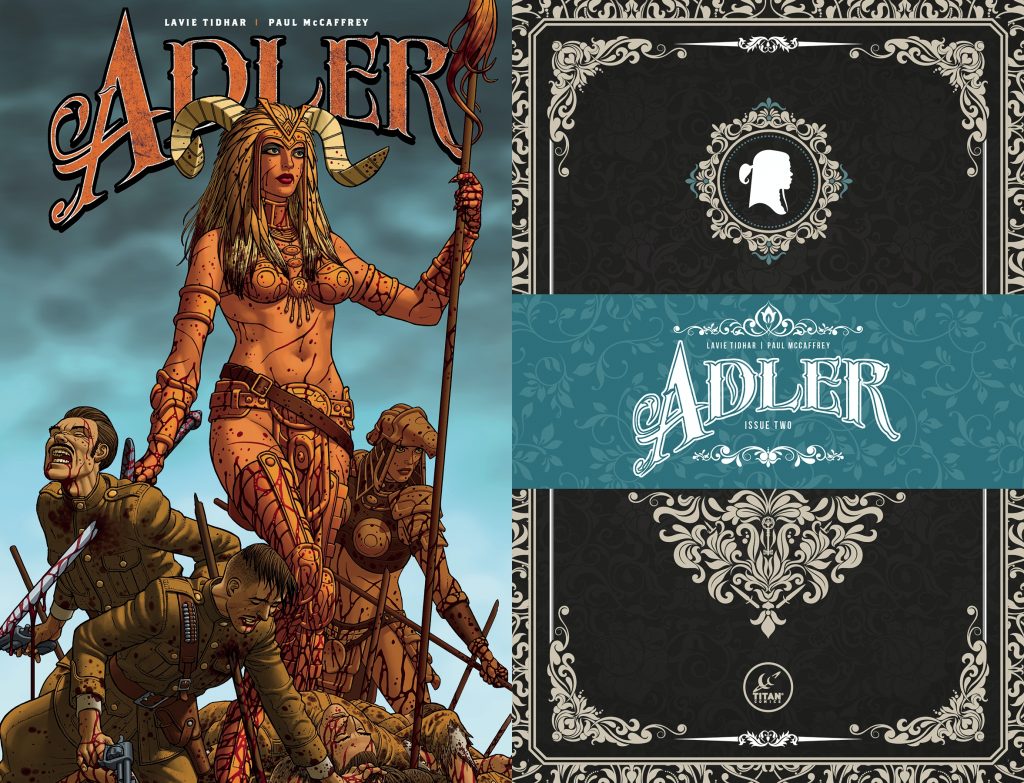 Lavie is also the author of the upcoming BY FORCE ALONE (Head of Zeus, Tor Books), a retelling of the Arthurian legend that has also been racking up some fantastic advance praise. Here are just three examples…