We're very happy to report that Gollancz has acquired UK and Commonwealth rights for the next book in Aliette de Bodard's award-winning and critically-acclaimed Dominion of the Fallen fantasy series! Announced on Wednesday, here's some more information…
The novel THE HOUSE OF SUNDERING FLAMES is the third in de Bodard's Dominion of the Fallen series, set in a post-magical-apocalypse version of Paris, and beautifully melding Vietnamese mythology with a gothic European vibe and a sensational mystery. The first novel in the series won the BSFA Award, the second was awarded a European Science Fiction Award, and both were finalists for the Locus award.
'I am thrilled to return to the devastated Paris of the "Dominion of the Fallen" series with Gollancz,' said de Bodard. 'This book introduces House Harrier (you'll never see birds of prey quite the same way again!) as well as revisiting familiar places and faces. It was an exciting challenge to write and deals with destruction and war, and the beauty and community that can be found in the ruins. I can't wait for readers to discover it.'
The novel is available for pre-order already, and the cover has also been unveiled: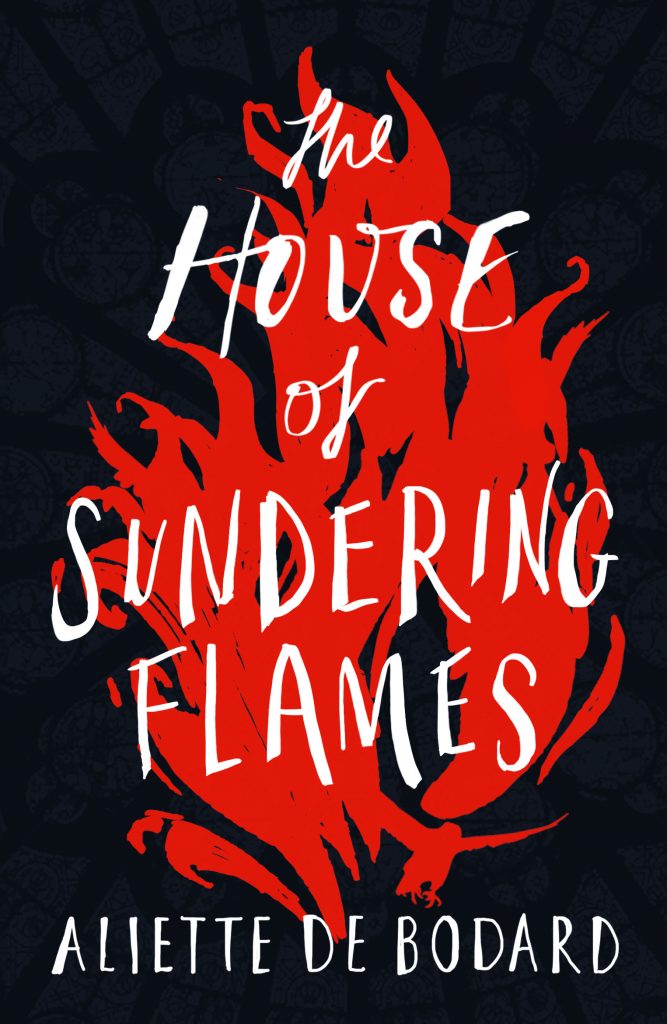 The deal was negotiated by John Berylne at Zeno and Gillian Redfearn at Gollancz. Here's what they had to say…
John Berylne: 'I couldn't be happier with this new deal. Aliette's fantastic reputation continues to grow, and we regularly see her feature on many of the Best of Year and awards lists in her field. Readers can anticipate a truly dramatic conclusion to her stand-out trilogy.'
Gillian Redfearn: 'Aliette is an astonishing writer and it's a delight to be completing this stand-out series with her. As many readers have discovered, it's one of the most distinctive and evocative trilogies published today.'
Gollancz has published the first two novels in the series in the UK: THE HOUSE OF SHATTERED WINGS and THE HOUSE OF BINDING THORNS. The two novels are published in North America by Roc Books.