We're very happy to report that two Zeno author have been selected as finalists for this year's r/Fantasy Stabby Awards! Voting is open now, and closes on February 7th — so get voting!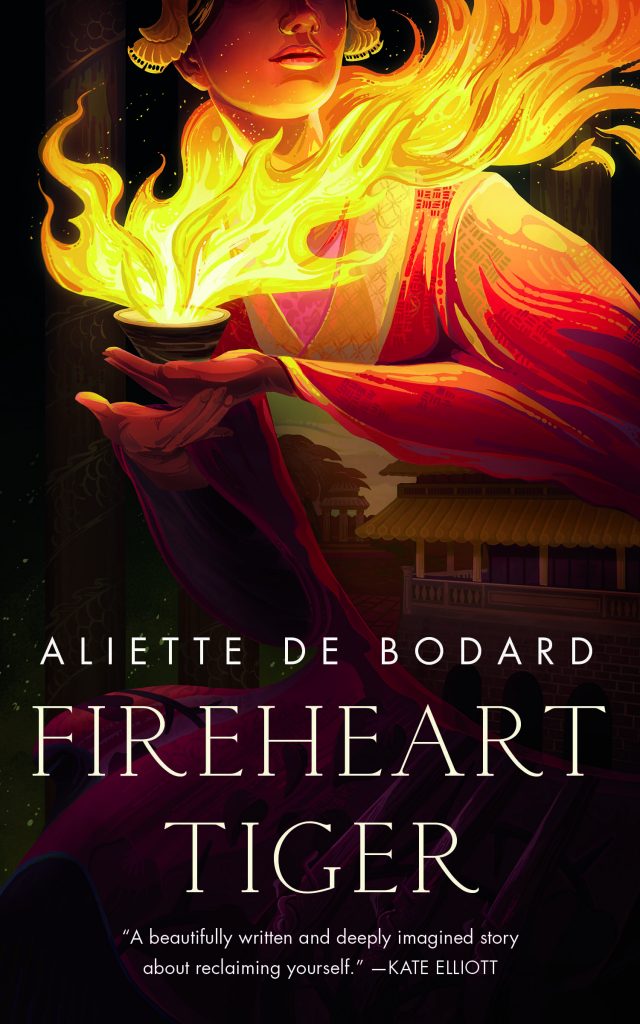 First up, Aliette de Bodard's highly-acclaimed FIREHEART TIGER is a finalist for Best Novella! Published by Tor.com, here's the synopsis…
Fire burns bright and has a long memory…
Quiet, thoughtful princess Thanh was sent away as a hostage to the powerful faraway country of Ephteria as a child. Now she's returned to her mother's imperial court, haunted not only by memories of her first romance, but by worrying magical echoes of a fire that devastated Ephteria's royal palace.
Thanh's new role as a diplomat places her once again in the path of her first love, the powerful and magnetic Eldris of Ephteria, who knows exactly what she wants: romance from Thanh and much more from Thanh's home. Eldris won't take no for an answer, on either front. But the fire that burned down one palace is tempting Thanh with the possibility of making her own dangerous decisions.
Can Thanh find the freedom to shape her country's fate — and her own?
'FIREHEART TIGER… is a delicate novella with threads of imperial politics, magical beings, queer romance and the psychology of trauma. It's a bit of a miracle to feel as if you've read a six-book fantasy series in so few pages. This book is elegant and hypnotic as the flame of a candle, and I'll be thinking for some time about the shadows it throws into relief.' — New York Times Book Review
'A fascinating story filled with strong female characters and lush prose, the relationships woven around Thanh evolve into themes of reclaiming the self and recognizing that love can hide the truth about people… a story of love, power, and what burns within. Highly recommended.' — Library Journal (Starred Review)
'[A] high-stakes lesbian love triangle in this tightly plotted fantasy novella… convincingly combines sex, politics, and betrayal. This is an ideal pick for fantasy fans longing for non-European settings.' — Publishers Weekly
'De Bodard…, as she so often does, packs the world-building and emotional punch of an epic into a shockingly slim novella. This touching romance with the delicate negotiations of a small country's survival against an imperial adversary would be a lovely place to start with de Bodard's work, and fans will find more of what they've come to love about her stories.' — Booklist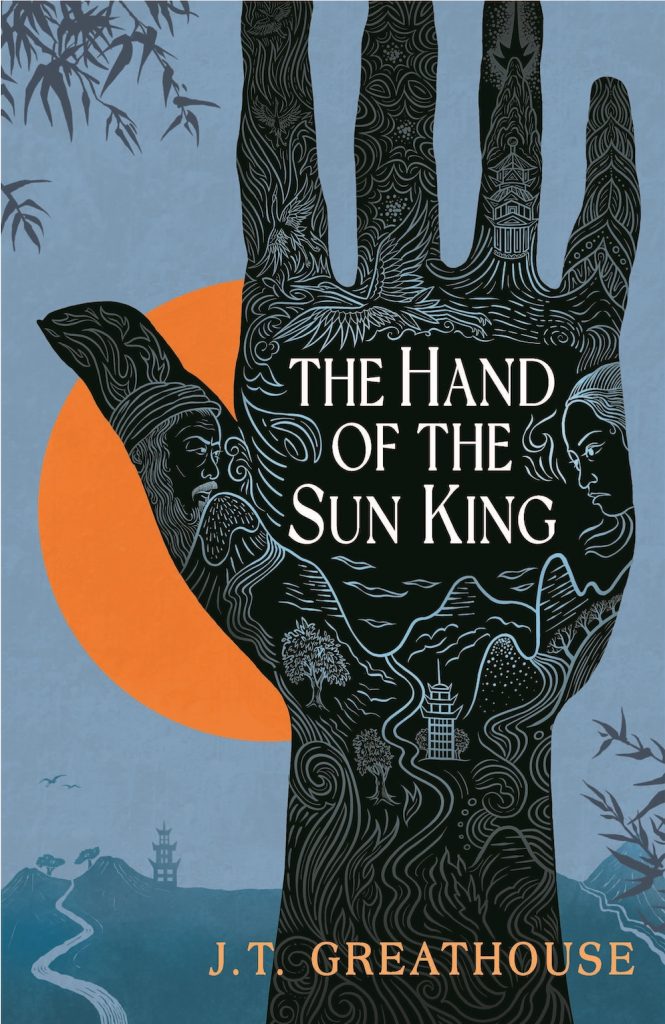 Next up, J. T. Greathouse's acclaimed debut novel, THE HAND OF THE SUN KING is a finalist for Best Debut Novel! Published in the UK by Gollancz, here's the synopsis…
My name is Wen Alder. My name is Foolish Cur.
All my life, I have been torn between two legacies: my father's, whose family trace their roots back to the right hand of the Emperor. My mother's, whose family want to bring the Empire to its knees.
I can choose between them – between the safety of empire or the freedom of rebellion – or I can seek out a better path… one filled with magic and secrets, unbound by suffocating legacy, but one which could shake my world to its very foundation.
For my quest will bring me face to face with the gods themselves. And they have been watching. Waiting to make their move…
'A great coming of age story about a foolish boy who seeks to unravel the secrets of magic and maybe do something good in the process. I absolutely loved it' — Nick Martell
'THE HAND OF THE SUN KING fundamentally explores the right to make our own choices in life, to make sacrifices to serve the greater good and to use power to uplift the oppressed. Greathouse delivers a debut full of complexities, passion and grace, and I'm already longing for more.' — Fantasy Hive
'An excellent mix of classic and modern fantasy with a grimdark undertone of despair.' — Grimdark Magazine
'Add in a very cool magic system with weighty consequences, a cast of meaningful, well-developed characters, and a lush world that carefully considers its lore, economic struggles, and religious history, it's easy for me to call THE HAND OF THE SUN KING one of my top reads of 2021.' (10/10) — Fantasy Book Review
'JT Greathouse shows no first-time jitters wit his impressive and compelling debut novel… Greathouse casts an engrossing spell, establishing himself as an exciting new voice in epic fantasy.' — SFX Magazine
Zeno represents J. T. Greathouse in the UK and Commonwealth, on behalf of the JABberwocky Literary Agency in New York.