Three Zeno clients will be attending Cymera 2022! Aliette de Bodard, Josh Winning, and Adam Oyebanji will all be taking place in virtual panels. (Tickets are required, and details can be found via the relevant links, below.) The book festival is taking place between June 3rd-5th. Here are the details for our authors…
Aliette de Bodard will be taking part in the Elemental Forces panel:
'History hides many a tale, and some are more powerful than others.'
Saturday, June 4th — 11:30am-12:30pm
Aliette's latest book, the multi-award nominated FIREHEART TIGER, is out now — published by Tor.com. Also, this past weekend, the book won the BSFA Award for Best Novella!
Fire burns bright and has a long memory….
Quiet, thoughtful princess Thanh was sent away as a hostage to the powerful faraway country of Ephteria as a child. Now she's returned to her mother's imperial court, haunted not only by memories of her first romance, but by worrying magical echoes of a fire that devastated Ephteria's royal palace.
Thanh's new role as a diplomat places her once again in the path of her first love, the powerful and magnetic Eldris of Ephteria, who knows exactly what she wants: romance from Thanh and much more from Thanh's home. Eldris won't take no for an answer, on either front. But the fire that burned down one palace is tempting Thanh with the possibility of making her own dangerous decisions.
Can Thanh find the freedom to shape her country's fate—and her own?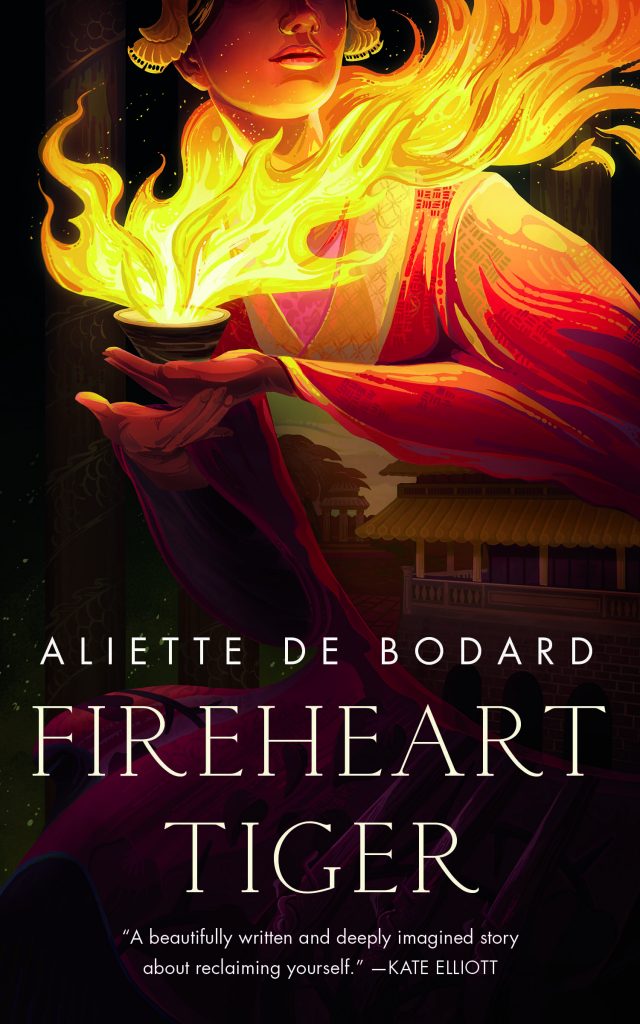 Adam Oyebanji will be on the Ad Astra panel:
'Journey among the stars on faster-than-light spaceships and settle on planets and space stations with these stories of humankind's foray beyond Earth.'
Saturday, June 4th — 4-5pm
Adam's debut novel, BRAKING DAY, is out now — published in the UK by Jo Fletcher Books.
Interstellar Vehicle Archimedes has been hurtling through space for more than five generations, an oasis of heat and light in the middle of absolutely nowhere. But now the ageing starship is preparing to brake, for it is arriving at Destination Star: Tau Ceti, the new home for the space-born descendants of the First Crew.
For trainee engineer Ravinder MacLeod, the world he knows is coming to an end. Once Archimedes succumbs to the gravitational pull of the Destination Star and its (hopefully) habitable planet, there will be no going back – or anywhere else. As Braking Day approaches, Ravi finds himself caught between the rigid requirements of the officer class to which he aspires and his blue-collar, ne'er-do-well family. Unfortunately for Ravi, Boz, his brilliant ex-con cousin, seems determined to make his life difficult – not least by her experiments with forbidden technology.
Then Ravi is assigned to routine maintenance deep in the massive engines of the Archimedes, where, alone and out of contact, he comes face to face with something impossible – mind-breakingly impossible.
Plagued by nightmares and visions and worried that his grip on reality is slipping, Ravi turns to Boz for help. Their search for answers takes them to the jagged place where the ship's future intersects with its long past. For not everyone is excited to be reaching journey's end, and the ghosts of the First Crew may not have been fully laid to rest.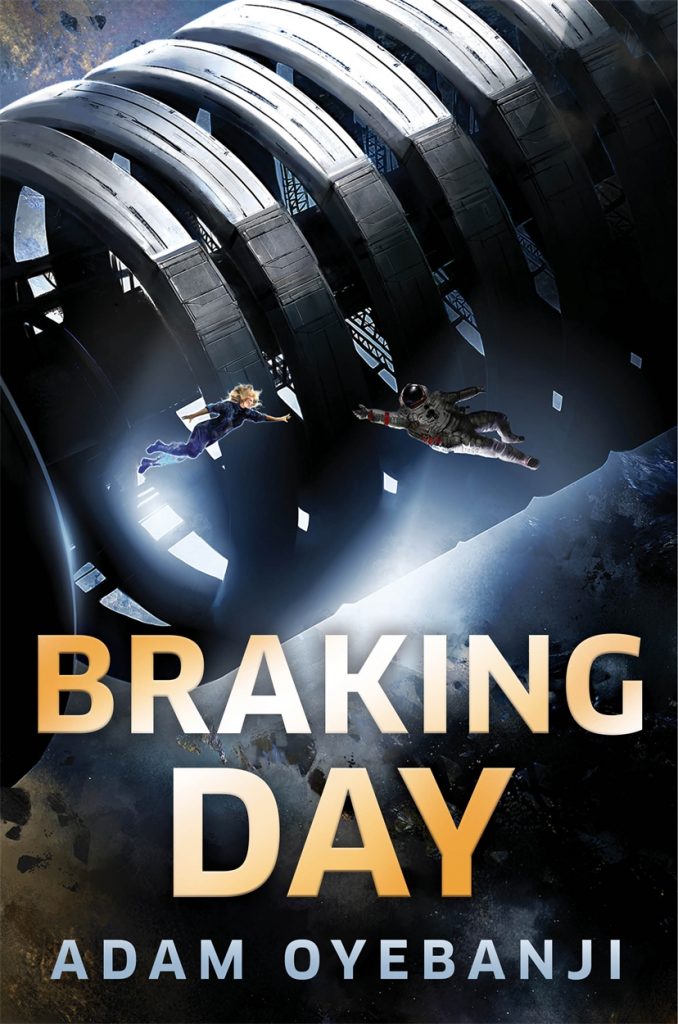 Josh Winning will take part in the panel, The Making of a Hero:
Sunday, June 5th — 12:30pm-1:30pm
Josh's acclaimed debut novel, THE SHADOW GLASS, is out now in the UK and in North America — published by Titan Books.
Jack Corman is failing at life.
Jobless, jaded and on the "wrong" side of thirty, he's facing the threat of eviction from his London flat while reeling from the sudden death of his father, one-time film director Bob Corman. Back in the eighties, Bob poured his heart and soul into the creation of his 1986 puppet fantasy The Shadow Glass, a film Jack loved as a child, idolising its fox-like hero Dune.
But The Shadow Glass flopped on release, deemed too scary for kids and too weird for adults, and Bob became a laughing stock, losing himself to booze and self-pity. Now, the film represents everything Jack hated about his father, and he lives with the fear that he'll end up a failure just like him.
In the wake of Bob's death, Jack returns to his decaying home, a place creaking with movie memorabilia and painful memories. Then, during a freak thunderstorm, the puppets in the attic start talking. Tipped into a desperate real-world quest to save London from the more nefarious of his father's creations, Jack teams up with excitable fanboy Toby and spiky studio executive Amelia to navigate the labyrinth of his father's legacy while conjuring the hero within––and igniting a Shadow Glass resurgence that could, finally, do his father proud.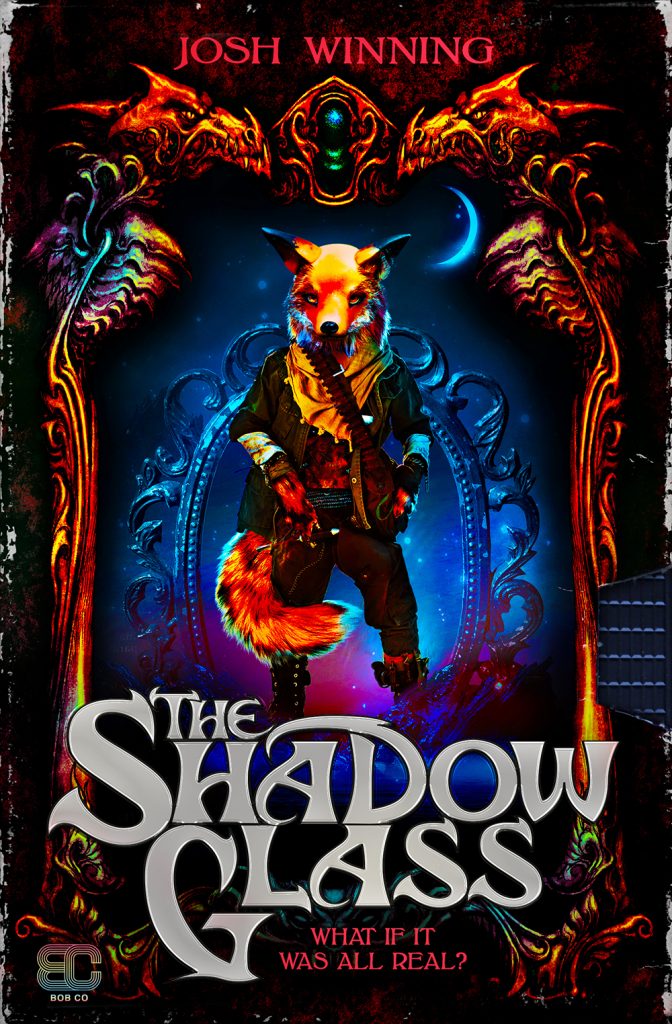 Zeno represents Adam Oyebanji in the UK and Commonwealth, on behalf of the JABberwocky Literary Agency in New York.