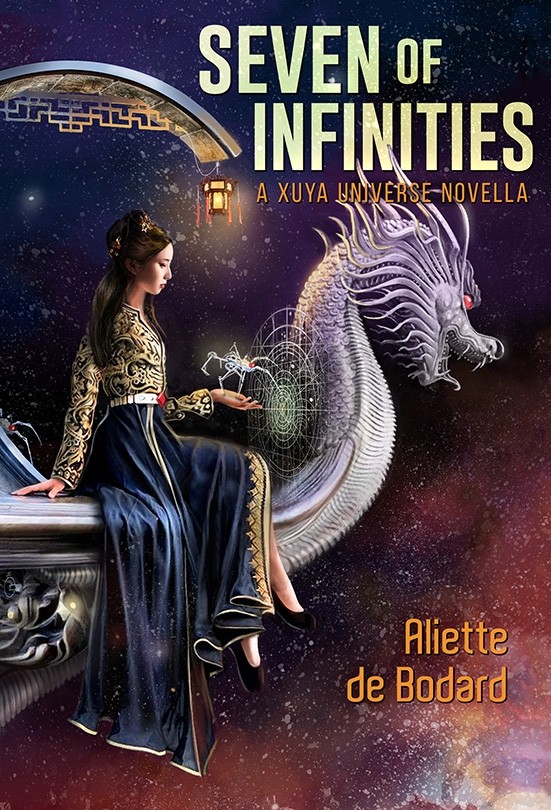 Aliette de Bodard has a new Xuya novella on the way! SEVEN OF INFINITIES is due to be published by Subterranean Press in October 2020. Check out that gorgeous cover, above! Here's the synopsis…
Vân is a scholar from a poor background, eking out a living in the orbitals of the Scattered Peals Belt as a tutor to a rich family, while hiding the illegal artificial mem-implant she manufactured as a student. 
Sunless Woods is a mindship — and not just any mindship, but a notorious thief and a master of disguise. She's come to the Belt to retire, but is drawn to Vân's resolute integrity.
When a mysterious corpse is found in the quarters of Vân's student, Vân and Sunless Woods find themselves following a trail of greed and murder that will lead them from teahouses and ascetic havens to the wreck of a mindship — and to the devastating secrets they've kept from each other.
Subterranean Press also publishes Aliette's THE TEA MASTER AND THE DETECTIVE and OF WARS, AND MEMORIES, AND STARLIGHT, which are also part of the award-nominated Xuya Universe. The eBook edition of THE TEA MASTER AND THE DETECTIVE is published outside of North America by JABberwocky.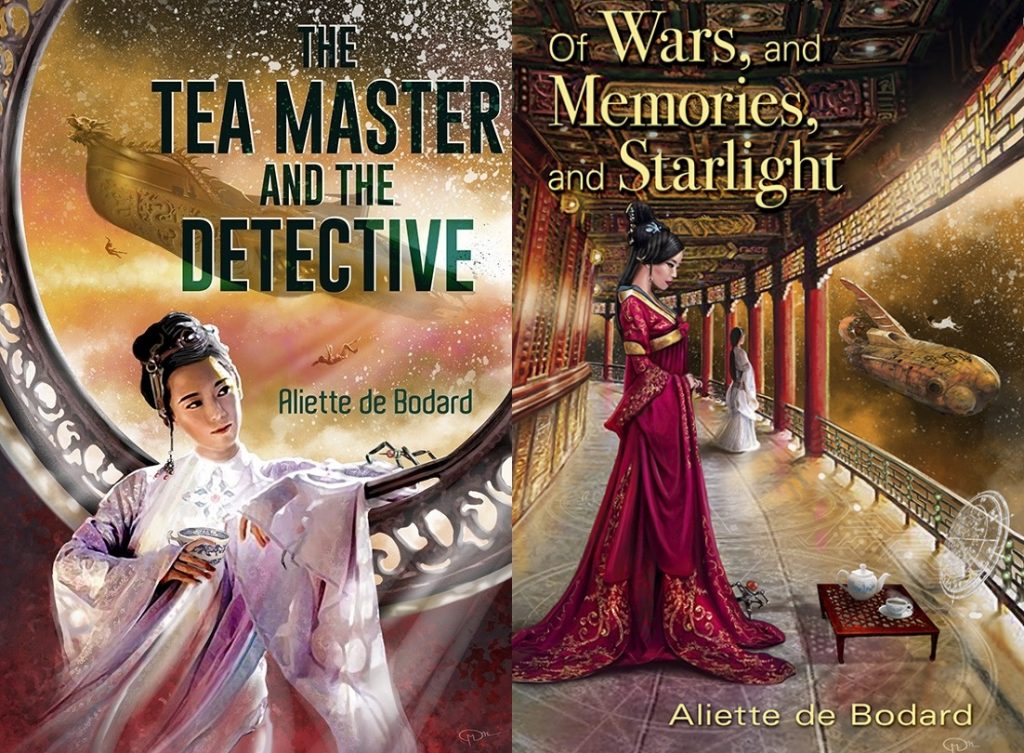 Aliette's latest series, Dominion of the Fallen, is also out now — published by Gollancz in the UK, and Roc Books (1-2) and JABberwocky in North America.