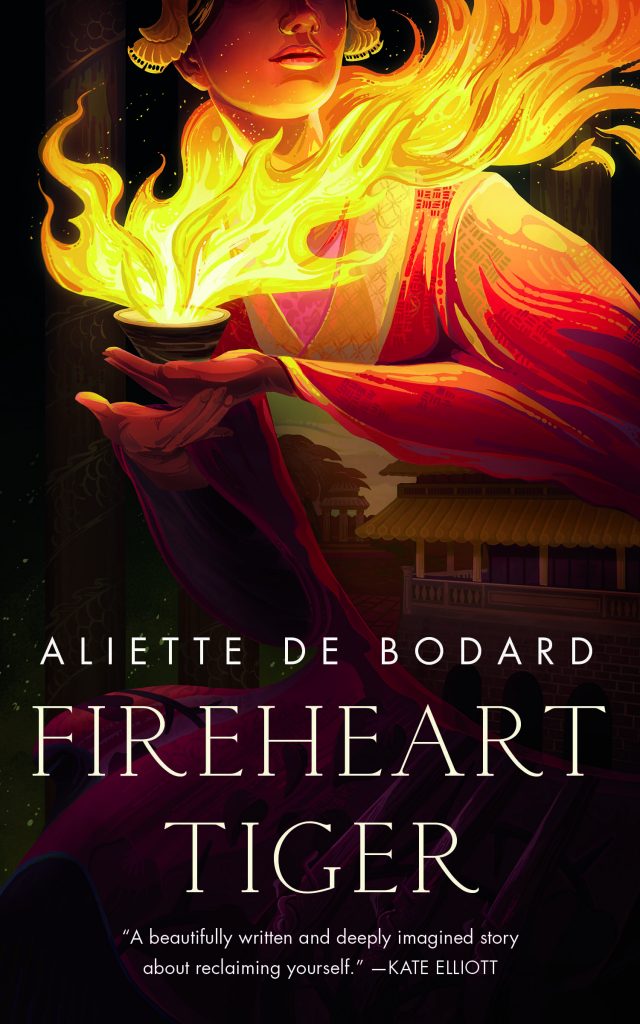 In case you missed the news: Aliette de Bodard has won a BSFA Award for FIREHEART TIGER! Winning in the Best Shorter Fiction category, we hope you'll join us in sending congratulations to Aliette!
But wait, that's not all! Last week, it was also announced that FIREHEART TIGER is a finalist for the Ignyte Award for Best Novella!
The novella is published by Tor.com. Here's the synopsis…
Fire burns bright and has a long memory….
Quiet, thoughtful princess Thanh was sent away as a hostage to the powerful faraway country of Ephteria as a child. Now she's returned to her mother's imperial court, haunted not only by memories of her first romance, but by worrying magical echoes of a fire that devastated Ephteria's royal palace.
Thanh's new role as a diplomat places her once again in the path of her first love, the powerful and magnetic Eldris of Ephteria, who knows exactly what she wants: romance from Thanh and much more from Thanh's home. Eldris won't take no for an answer, on either front. But the fire that burned down one palace is tempting Thanh with the possibility of making her own dangerous decisions.
Can Thanh find the freedom to shape her country's fate — and her own?