Aliette de Bodard's highly-anticipated new Dragons and Blades novella, OF CHARMS, GHOSTS AND GRIEVANCES is out tomorrow! The novella is set in the same world as the award-winning Dominion of the Fallen series, and takes place after the third novel. Published by JABberwocky, here's the synopsis…
From the author of the critically acclaimed Dominion of the Fallen trilogy comes a sparkling new romantic adventure full of kissing, sarcasm and stabbing.
It was supposed to be a holiday, with nothing more challenging than babysitting, navigating familial politics and arguing about the proper way to brew tea.
But when dragon prince Thuan and his ruthless husband Asmodeus find a corpse in a ruined shrine and a hungry ghost who is the only witness to the crime, their holiday goes from restful to high-pressure. Someone is trying to silence the ghost and everyone involved. Asmodeus wants revenge for the murder; Thuan would like everyone, including Asmodeus, to stay alive.
Chased by bloodthirsty paper charms and struggling to protect their family, Thuan and Asmodeus are going to need all the allies they can — and, as the cracks in their relationship widen, they'll have to face the scariest challenge of all: how to bring together their two vastly different ideas of their future…
A heartwarming standalone book set in a world of dark intrigue.
The cover art is by Ravven.
The Dominion of the Fallen novels are published by Gollancz in the UK, and Roc Books (1-2) and JABberwocky (3) in North America: THE HOUSE OF SHATTERED WINGS, THE HOUSE OF BINDING THORNS, and THE HOUSE OF SUNDERING FLAMES. The first book in the Dragons and Blades series — OF DRAGONS, FEASTS AND MURDERS — is also published by JABberwocky.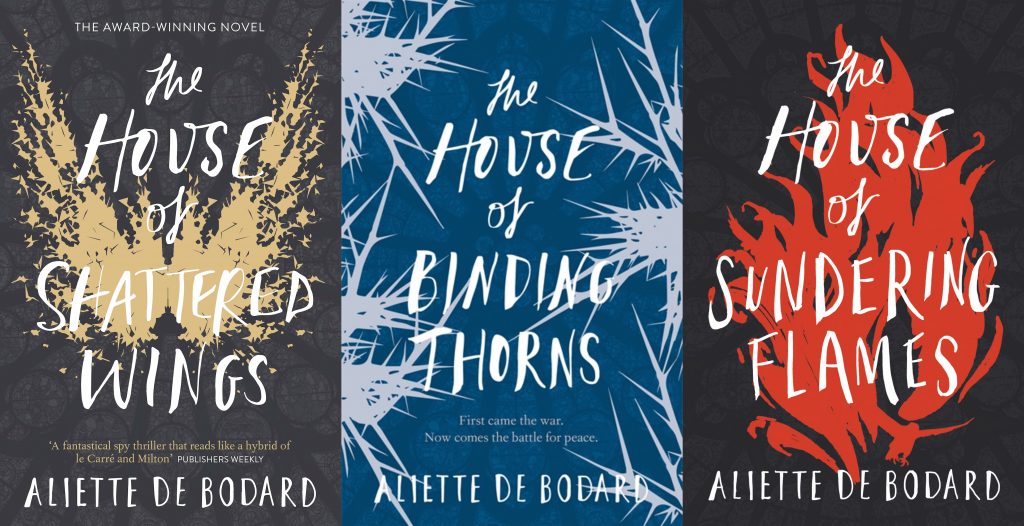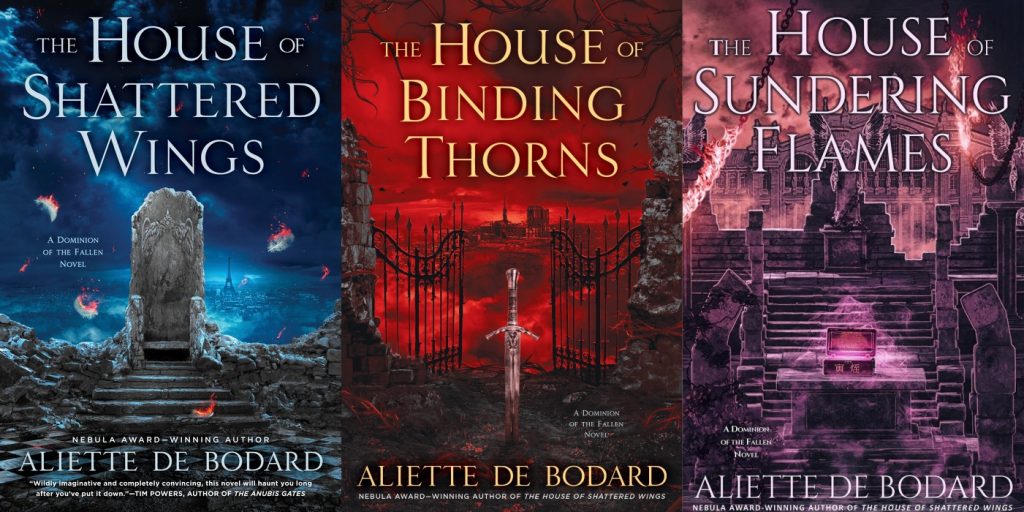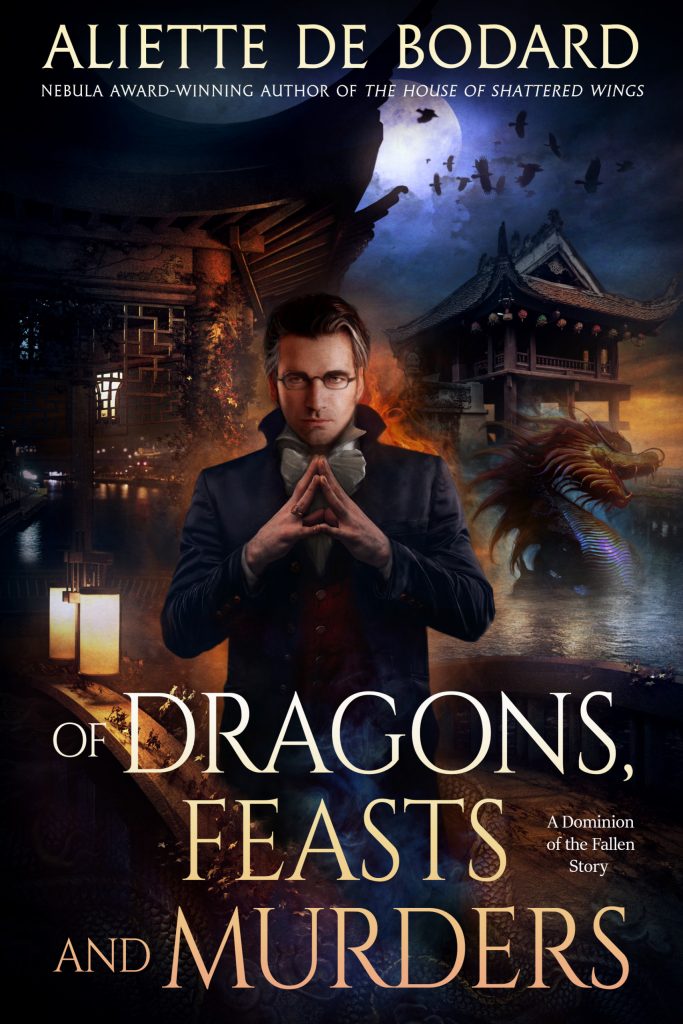 Here are some early reviews of the new novella…
'A darkly delicious romp full of ghosts, murder, dragons, and romance, with a couple that just keeps getting better and better as they push each other to new limits.' — Stephanie Burgis, author of Snowspelled and Scales and Sensibility
'Beautifully described, deeply caring, and satisfyingly murderous, it's an immersive delight.' — KJ Charles, author of the Will Darling Adventures
'This one has everything… I gulped it down when I should have savoured it like a delicate tea, but what can I say.' — Freya Marske, author of A Marvelous Light