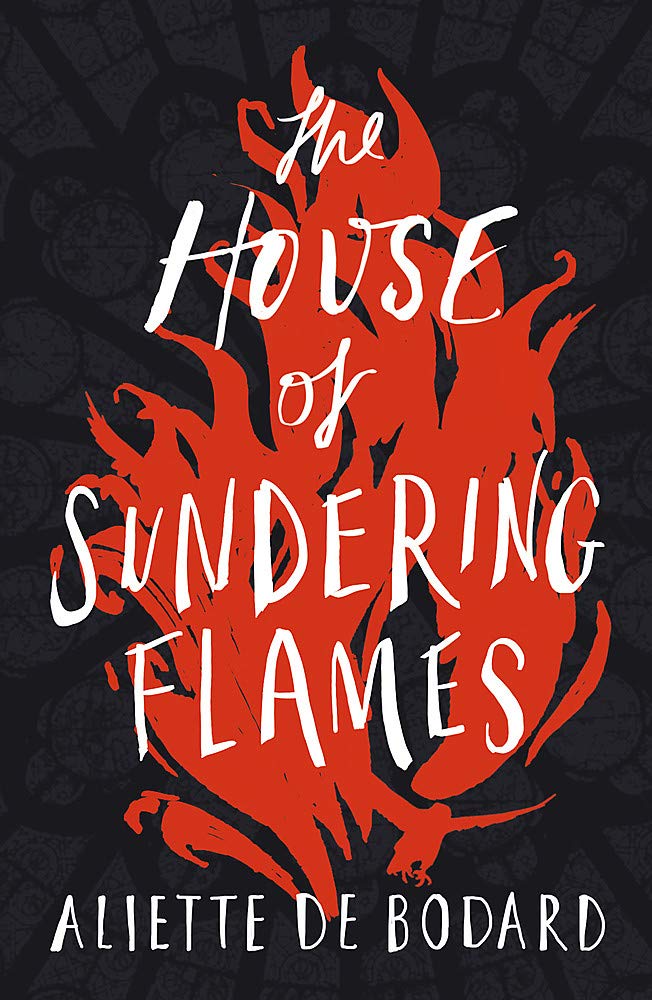 We're happy to report that Aliette de Bodard's third Dominion of the Fallen novel, THE HOUSE OF SUNDERING FLAMES is on the long-list for the BSFA Award for Best Novel!
The first novel in the series, THE HOUSE OF SHATTERED WINGS, won the award in 2018 — here's hoping Aliette picks up another! Voting for the short list is open now to members, and will close on January 31st.
The trilogy is published in the UK by Gollancz, and in North America by Roc Books (#1-2) and JABberwocky (#3). Here's the synopsis for THE HOUSE OF SUNDERING FLAMES…
The great magical Houses of Paris – headed by Fallen angels and magicians – were, however temporarily, at peace with each other. Until House Harrier was levelled by a powerful explosion. Now that peace has become chaos, tearing apart old alliances and setting off a race in which each House hoards magic and resources to protect itself against another such blast.
Thuan, the Dragon head of the divided House Hawthorn, is still consolidating his power when war comes to his doorstep. Aurore -exiled from and almost beaten to death by House Harrier – sees her moment to seek power in order to protect her family, even if she must venture back to her destroyed former home to get it. And Emmanuelle finds herself alone in the middle of it all, driven to protect others, trying to piece together what has happened, and hoping – eventually – to make sense of it all.
None of them know what destroyed House Harrier, though… and when they do uncover that fiery, destructive magic then divided Houses, old enemies and estranged friends will all have to make a decision: stand together, or burn alone…