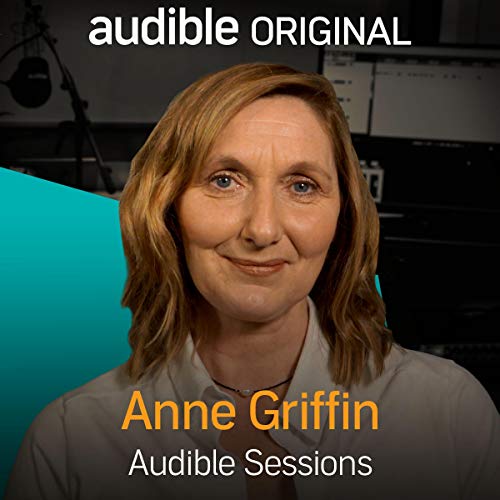 Anne Griffin — the author of the critically-acclaimed, best-selling debut WHEN ALL IS SAID — has been interviewed for Audible's Sessions series of author interviews. You can get the interview, for free, direct from Audible (UK, US).
Joining us at Audible Studios is Anne Griffin, debut author of the next great Irish novel, When All Is Said.   
Griffin's novel depicts an Irish farmer who orders five drinks over the course of one night to toast each of the five most important people in his life. His life is laid bare, in its loves and feuds, regrets and triumphs, all through the five people who have left him behind.   
We spoke about her inspiration for the book, her literary career so far and what her plans are for the future. 
WHEN ALL IS SAID was recently released in paperback in the UK and Ireland (Sceptre), and is a Waterstones Book of the Month!
It is also available in hardcover in the US (St. Martin's Press). It is also, of course, available in audiobook formats in both territories. The novel has also been conquering other territories, and has been released in a number of translated editions (with more on the way!).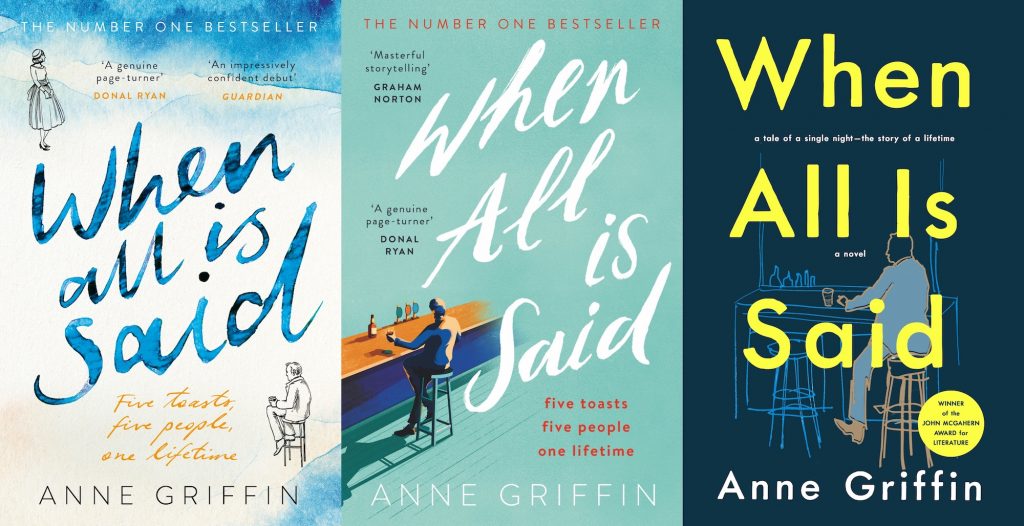 Here's the synopsis…
Five toasts. Five people. One lifetime.
'I'm here to remember – all that I have been and all that I will never be again.'
At the bar of a grand hotel in a small Irish town sits 84-year-old Maurice Hannigan. He's alone, as usual -though tonight is anything but. Pull up a stool and charge your glass, because Maurice is finally ready to tell his story.
Over the course of this evening, he will raise five toasts to the five people who have meant the most to him. Through these stories – of unspoken joy and regret, a secret tragedy kept hidden, a fierce love that never found its voice – the life of one man will be powerfully and poignantly laid bare.
Heart-breaking and heart-warming all at once, the voice of Maurice Hannigan will stay with you long after all is said.
Here are just some of the great responses to the novel so far…
'Anne Griffin's debut novel is a must read. Beautifully observed, masterful story telling – stunning!' — Graham Norton
'An extraordinary novel, a poetic writer, and a story that moved me to tears… There is something special here.' — John Boyne
'Beautiful. Intimate. Tearful. Aching and lyrical. So simply and beautifully told.' — Louise Penny
'Beautifully written, unhurried and thoughtful, a lonely man truthfully wrought and a character you love from the off, in spite of his flaws or maybe because of them… a terrific debut.' — Kit de Waal, award-winning author of My Name is Leon
'Griffin's portrait of an Irish octogenarian provides a stage for the exploration of guilt, regret, and loss, all in the course of one memorable night.' — Kirkus
'Maurice's humor, his keen observations on class and family, and his colloquial language, as well as Griffin's strong sense of place, create the feeling of a life connected to many others by strands of affection and hatred.' — Publishers Weekly
'A hugely enjoyable, engrossing novel, a genuine page-turner. Maurice is a fabulous character, wonderfully flawed and completely engaging; his voice is familiar and real, full of sadness and regret and defiance, and unexpected tenderness.' — Donal Ryan, award-winning author of The Spinning Heart
'[An] impressively confident debut … Maurice Hannigan emerges as an engaging, compassionate creation' — Guardian
'Pitch-perfect prose… Moving and beautifully written, this is a wonderfully assured debut.' — Mail on Sunday
'It's all beautifully done; a tale told in the plain but poetic prose of a man who recognises the tragic truths gleaned from a life of love and loss. A gem of a book.' 5* — Sunday Express
'A proper tear-jerker, but one that will ultimately leave you feeling hopeful.' — Grazia