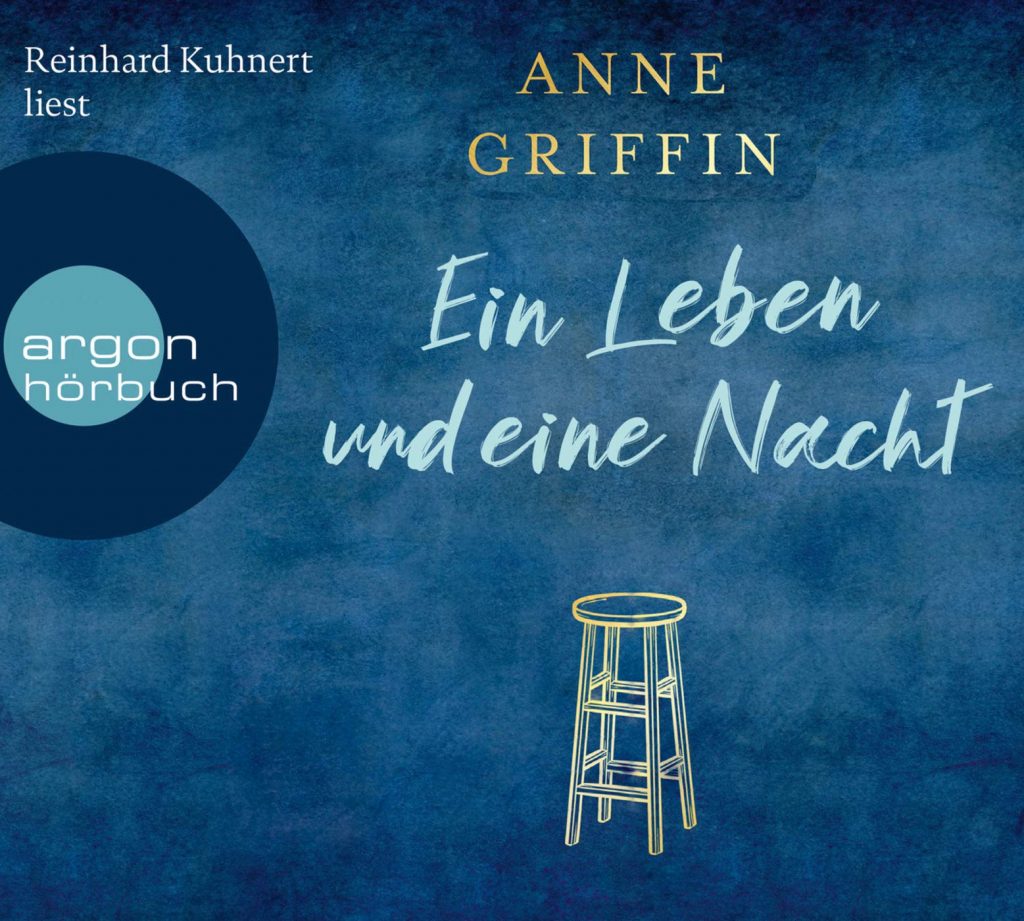 A new audiobook edition of Anne Griffin's acclaimed, best-selling debut novel, WHEN ALL IS SAID is out now in Germany! Published by Argon Hörbuch as EIN LEBEN UND EINE NACHT, and narrated by Reinhard Kuhnert, here's the synopsis…
In einer irischen Kleinstadt sitzt Maurice Hannigan, 84 Jahre alt, an einer Hotelbar und blickt auf sein Leben zurück. Fünf Mal wird er im Lauf des Abends sein Glas erheben, um auf die wichtigsten Menschen in seinem Leben anzustoßen und seine Geschichte zu erzählen. Maurice stammte aus einfachen Verhältnissen. Sein Vater war Bauer, die Mutter arbeitete als Küchenmagd. Sein großer Bruder, den er über alles liebte, starb noch in der Kindheit. Wir erfahren, wie Maurice seine große Liebe Sadie kennenlernte, wie beide ihr erstes Kind verloren und er zu einem wohlhabenden Mann wurde. Der Mann, der seinen Gefühlen kaum Ausdruck verleihen konnte, erzählt in dieser Nacht von Momenten der Freude und des Zweifels, von verpassten Chancen und der Tragödie seines Lebens, die er vor allen versteckt hielt.
The novel is published in print in Germany by Rowohlt.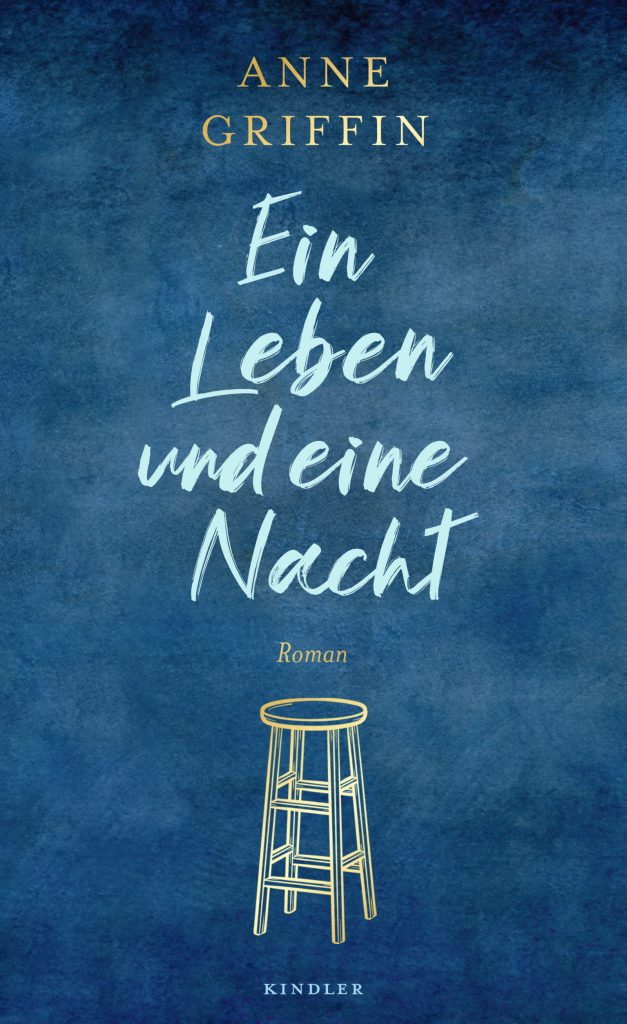 WHEN ALL IS SAID is published in the UK and Ireland by Sceptre, and in North America by St. Martin's Press. It has also been published widely in translation (with more editions on the way!). Here's the English-language synopsis…
'I'm here to remember – all that I have been and all that I will never be again.'
At the bar of a grand hotel in a small Irish town sits 84-year-old Maurice Hannigan. He's alone, as usual -though tonight is anything but. Pull up a stool and charge your glass, because Maurice is finally ready to tell his story.
Over the course of this evening, he will raise five toasts to the five people who have meant the most to him. Through these stories – of unspoken joy and regret, a secret tragedy kept hidden, a fierce love that never found its voice – the life of one man will be powerfully and poignantly laid bare.
Heart-breaking and heart-warming all at once, the voice of Maurice Hannigan will stay with you long after all is said.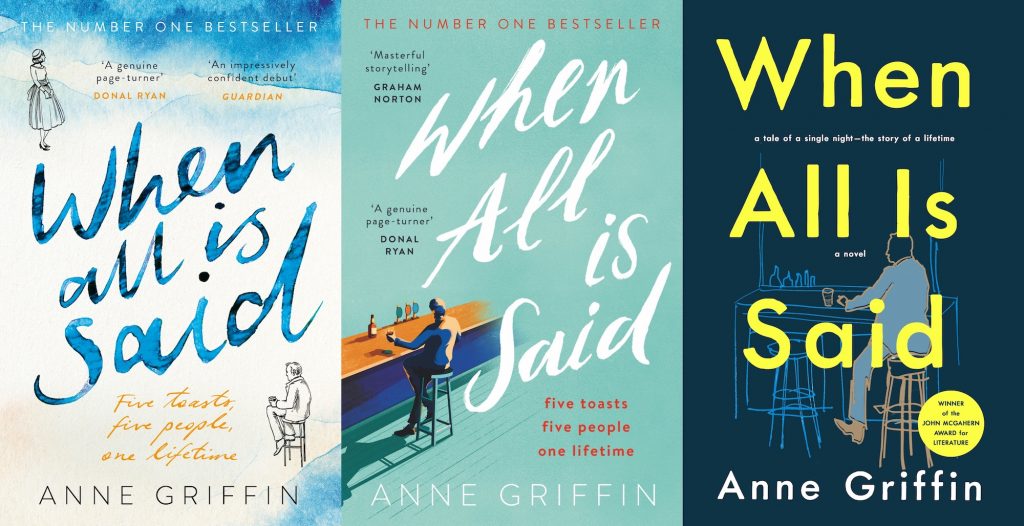 'A hugely enjoyable, engrossing novel, a genuine page-turner. Maurice is a fabulous character, wonderfully flawed and completely engaging; his voice is familiar and real, full of sadness and regret and defiance, and unexpected tenderness.' — Donal Ryan, award-winning author of The Spinning Heart
'[An] impressively confident debut … Maurice Hannigan emerges as an engaging, compassionate creation' — Guardian
'Anne Griffin's debut novel is a must read. Beautifully observed, masterful story telling – stunning!' — Graham Norton
'Griffin's portrait of an Irish octogenarian provides a stage for the exploration of guilt, regret, and loss, all in the course of one memorable night.' — Kirkus
'Maurice's humor, his keen observations on class and family, and his colloquial language, as well as Griffin's strong sense of place, create the feeling of a life connected to many others by strands of affection and hatred.' — Publishers Weekly
'An extraordinary novel, a poetic writer, and a story that moved me to tears… There is something special here.' — John Boyne
'The most impressive aspects of this first novel from the pen of prize-winning short-story writer Anne Griffin are its rich, flowing prose, its convincing voice, and its imaginative and clever structure. She has complete mastery of her quite complex plot, and manages to imbue her sizeable cast of diverse characters with life and energy… Griffin is a writer of unusual confidence and authority, and a welcome arrival to the literary scene.' — Irish Times
'Beautiful. Intimate. Tearful. Aching and lyrical. So simply and beautifully told.' — Louise Penny