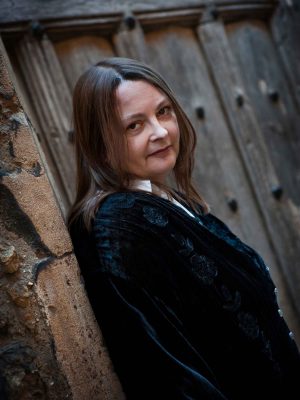 Anne Lyle, author of the critically-acclaimed Nights Masque trilogy, will be attending Bristolcon this weekend!
On October 25th, Anne will take part in two scheduled events:
11:00-11:45am – Anne will take part in a Common Writing Problems Q&A – 'When the wheels come flying off your story and it dives over a cliff in flames, how do you get it back on the road again? Editors see the same problems in fiction over and over again – we talk about YOUR problems, and give you suggestions to help you overcome them.'
7:00-7:45pm – Anne will moderate the Rogues and Ruffians, Pirates and Thieves panel – 'From Han Solo to Loki to Locke Lamora, the scoundrel has enduring appeal in SF and fantasy. What is it we all like about a bad boy (or girl?) Who are the best SFF rogues, are pirates better than thieves, and how do you write a good bad good guy without getting completely confused?'
Anne's Nights Masque trilogy is published in the UK and US by Angry Robot Books, and is comprised of THE ALCHEMIST OF SOULS, THE MERCHANT OF DREAMS and THE PRINCE OF LIES. Here's the synopsis for the first book…
When Tudor explorers returned from the New World, they brought back a name out of half-forgotten Viking legend: skraylings. Red-sailed ships followed in the explorers' wake, bringing Native American goods – and a skrayling ambassador – to London. But what do these seemingly magical beings really want in Elizabeth I's capital?
Mal Catlyn, a down-at-heel swordsman, is seconded to the ambassador's bodyguard, but assassination attempts are the least of his problems. What he learns about the skraylings and their unholy powers could cost England her new ally – and Mal Catlyn his soul.