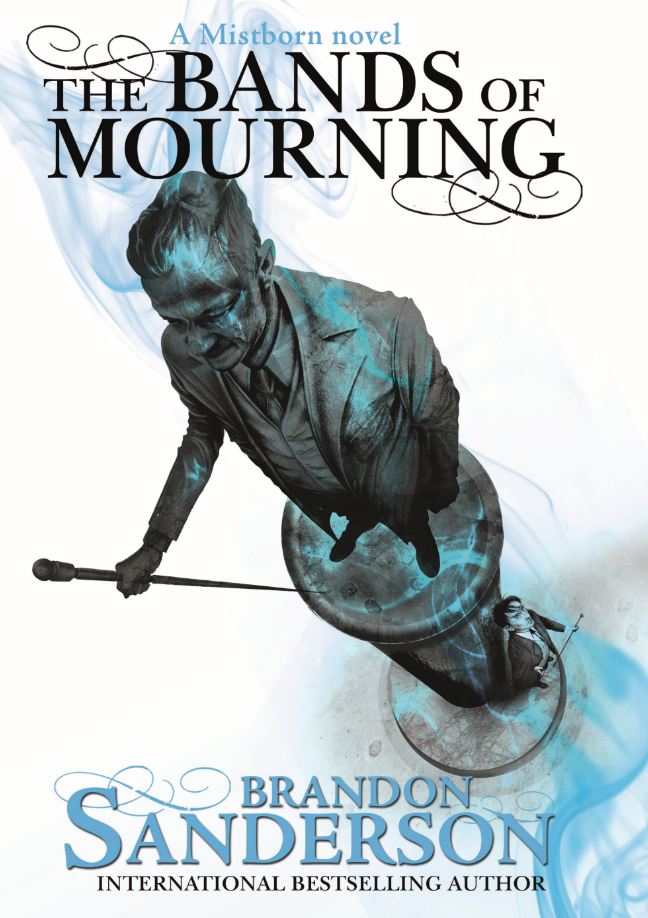 The paperback edition of Brandon Sanderson's BANDS OF MOURNING is out today in the UK. Published by Gollancz, here's the synopsis…
The Mistborn trilogy has become a firm favourite with fantasy fans the world over. The imagination that Sanderson brought to the series and his skill at marshalling epic storylines and dramatic action, his ability to create vivid characters made him a natural choice to complete Robert Jordan's epic wheel of time sequence. But with Mistborn, Sanderson has shown his bountiful talents in his own fiction. Now he returns to the series that made his name with a new story…
The Bands of Mourning are the mythical metalminds owned by the Lord Ruler, said to grant anyone who wears them the powers that the Lord Ruler had at his command. Hardly anyone thinks they really exist. A kandra researcher has returned to Elendel with images that seem to depict the Bands, as well as writings in a language that no one can read. Waxillium Ladrian is recruited to travel south to the city of New Seran to investigate. Along the way he discovers hints that point to the true goals of his uncle Edwarn and the shadowy organization known as The Set.
The new Mistborn books move the series into a richly imagined 19th century analogue world with elements of the wild west mixed with magic and science. It's a wonderful concoction from a master storyteller.
Gollancz has published all six novels in the Mistborn series (so far): THE FINAL EMPIRE, THE WELL OF ASCENSION, THE HERO OF AGES, THE ALLOY OF LAW, SHADOWS OF SELF and THE BANDS OF MOURNING. Gollancz have also published a pair of stand-alone novels, the Reckoners series, the Stormlight Archive series, and a selection of Brandon's novellas.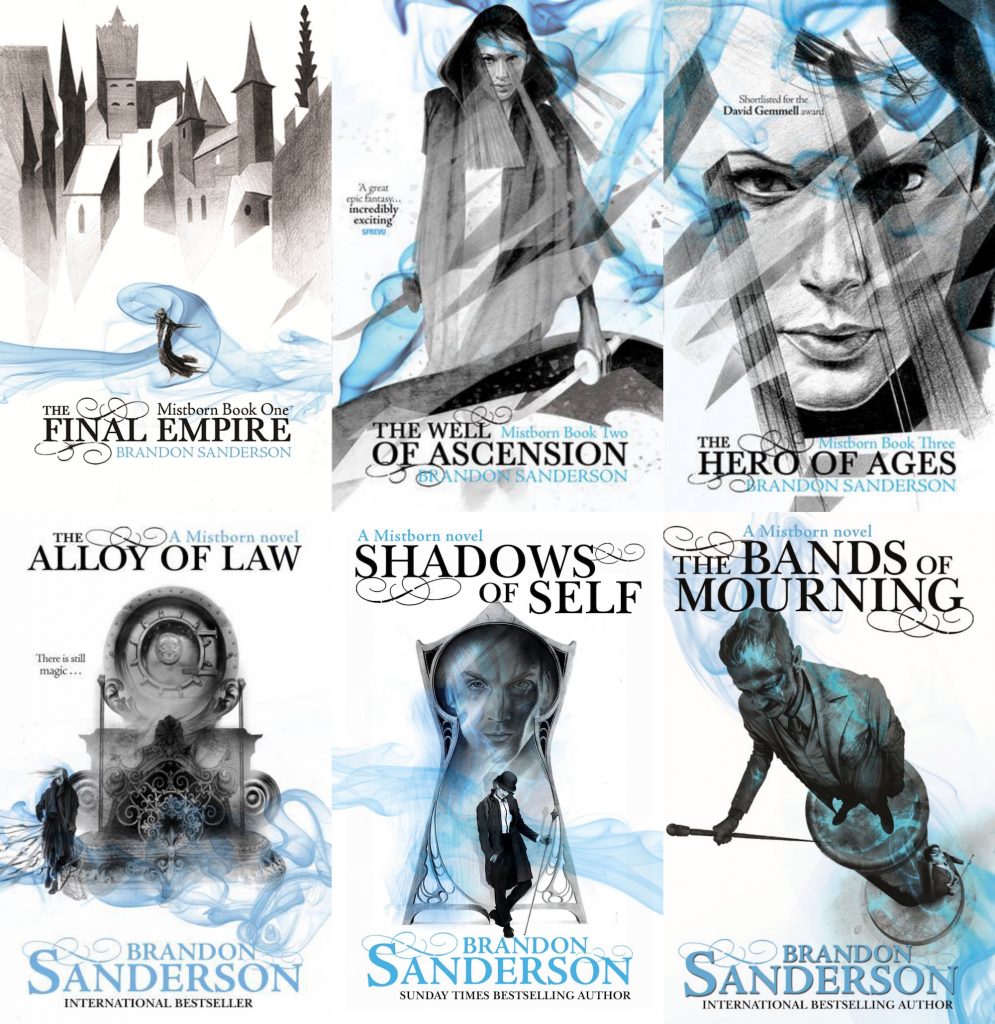 An anniversary edition of THE FINAL EMPIRE was also released last year…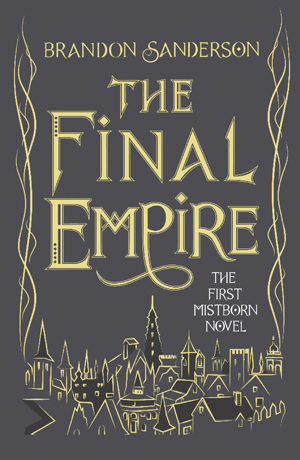 Zeno represents Brandon Sanderson in the UK and Commonwealth, on behalf of the JABberwocky Literary Agency in New York.