According to The Hollywood Reporter, Charlaine Harris's eight-book Aurora Teagarden series is being adapted into a movie franchise for Hallmark!
As reported in THR: 'The Hallmark Movies & Mysteries movie series will become part of its all-new Original Mystery Wheel franchise, with Full House alum Candace Cameron Bure on board to play Aurora "Roe" Teagarden in the series of movies based on Harris' character. It's unclear just how many movies Hallmark is currently planning for its franchise, or which book it will start with.'
Details about a UK release for the movies has not yet surfaced, but we'll be sure to keep you informed as soon as this information is available. In the meantime, the complete Aurora Teagarden series is available now, published in the UK by Gollancz, and was re-issued with new covers last year…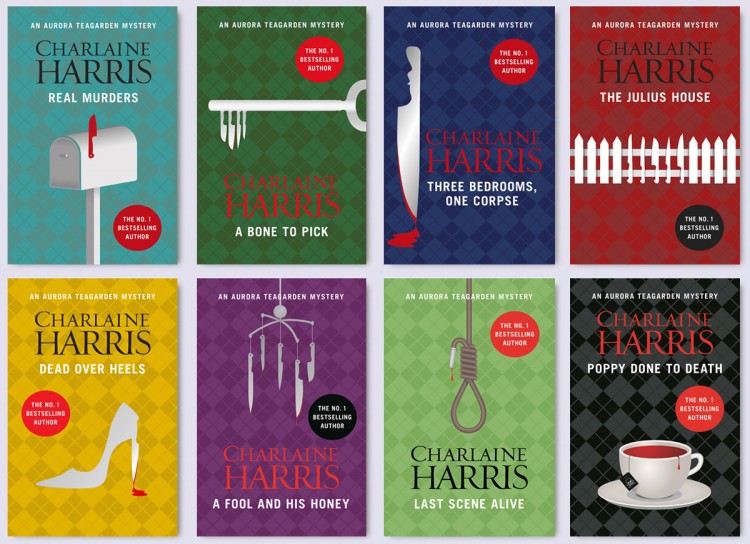 The series is comprised of: REAL MURDERS, A BONE TO PICK, THREE BEDROOMS ONE CORPSE, THE JULIUS HOUSE, DEAD OVER HEELS, A FOOL AND HIS HONEY, LAST SCENE ALIVE, and POPPY DONE TO DEATH. Here is the sysnopsis for the first novel…
Real Murders is a crime club. A great opportunity for the people of Lawrenceton to get together, drink wine, eat chocolate and talk at length about grisly killings. It's a strange but harmless pastime. That is, until the murders begin…
One night, librarian Aurora 'Roe' Teagarden finds a dead body. Killed in a manner eerily similar to a famous case they were about to discuss. And as more brutal copycat crimes follow, Roe must find the perpetrator. Quickly. Before she becomes the next suspect… or the next victim.
Zeno represents Charlaine Harris in the UK and Commonwealth, on behalf of the JABberwocky Literary Agency in New York.