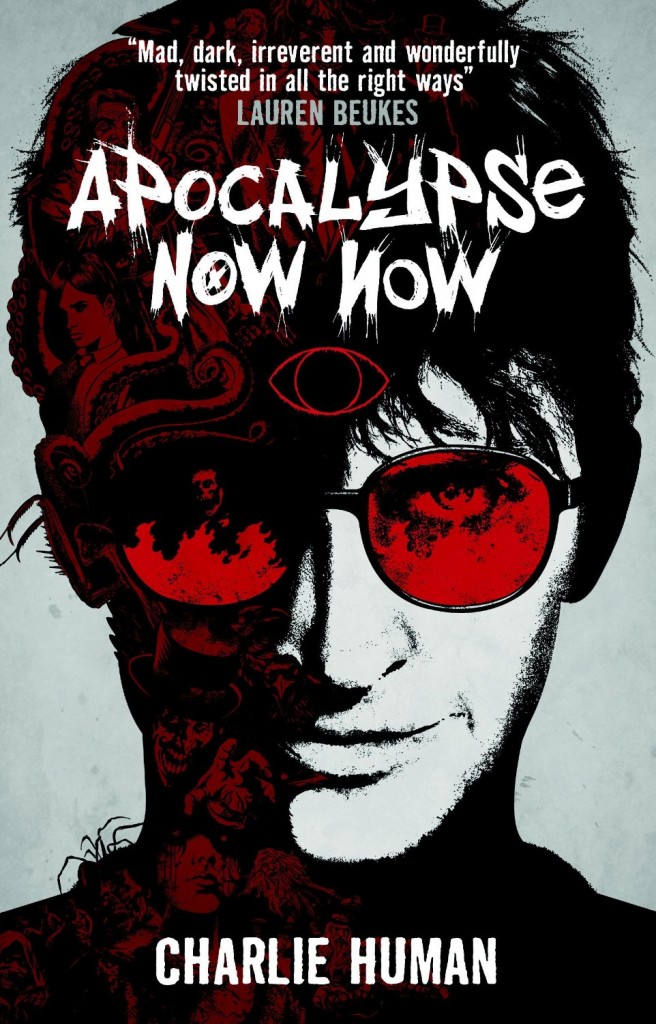 Charlie Human's critically-acclaimed debut novel, APOCALYPSE NOW NOW, is out today in mass market paperback in the US. Published by Titan Books, here's the synopsis…
Baxter Zevcenko – kingpin of a smut-peddling schoolyard syndicate and possible serial killer – would have preferred not be to chased by monsters, nightmares and the growing spectre of insanity, but when his girlfriend is kidnapped the conscience he didn't know he had leaves him little choice.
APOCALYPSE NOW NOW is the first in Human's South African urban fantasy duology. The second novel, KILL BAXTER, is also published by Titan Books in the US, and is out now. Both novels were published in the UK by Arrow, and in South Africa by Umuzi (in English and Afrikaans). APOCALYPSE NOW NOW has also been published in Turkey, by Ithaki.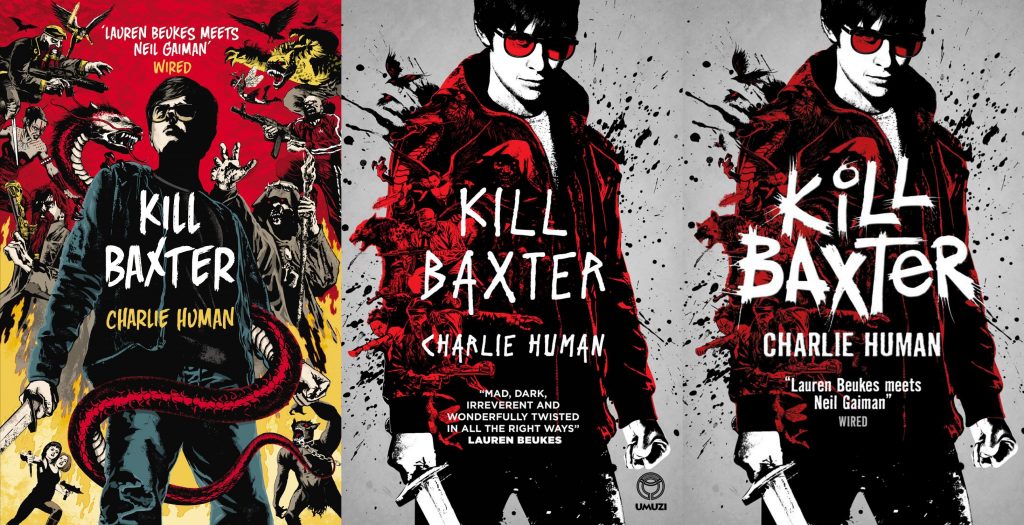 Here's a selection of great reviews the novel has received…
'A riot — a firebomb of a novel, exploding with sick humour, violence and depravity… it's never less than very funny, and the ongoing question of Baxter's sanity adds a degree of mystery. There's warmth here, too – you'll likely feel sympathy for Bax by the end.' — SFX Magazine
'It's mad, dark, irreverent and wonderfully twisted in all the right ways.' — Lauren Beukes
'Brilliantly entertaining.' — British Fantasy Society
'I don't even know how to describe reading this book, so just look at my wide eyes and my silently mumbling mouth and take my shell-shock as a good sign that you need to read this book right now.' — Chuck Wendig
'Set against the refreshing backdrop of Cape Town, APOCALYPSE NOW NOW is the gloriously twisted novel… Imaginative, slightly demented and wonderfully odd, it's a striking debut that delivers a dark monster-filled tale at a frenetically enjoyable pace… reads like a zany mash-up of styles that shouldn't really come together. But thankfully, the voice of the main protagonist prevents the madness from taking control. His intelligent quips and cocky smart-arse attitude provides an incredibly entertaining backbone to a story that slowly reveals his heart and his struggles to grasp the world around him… If you want the dark imaginative wonder of Gaiman injected with the reckless, carefree abandon of a Tarantino flick, you'd be a fool not to hitch a ride into the mysterious world of Charlie Human's South Africa.' — Starburst
'With a wild imagination and savage glee, Charlie Human throws us into a school yard battle zone that's part teenage wasteland, part Lovecraft fever dream. Rock and Roll High School meets the apocalypse.' — Richard Kadrey
'Breakneck pace and mad imagination… APOCALYPSE NOW NOW [is] such an addictive experience. As one of an associate of Ronin's remarks: "There's no pause button, you understand? … Once it starts you have to see it through." All too true!' — Tor.com
'Human effortlessly mixes Baxter's psychiatrist's comments on him with lurid scenes of Cape Town's supernatural clubland. It's quick, amusing and widely referenced, and the reader gets no help on which reality to take seriously.' — Mail & Guardian