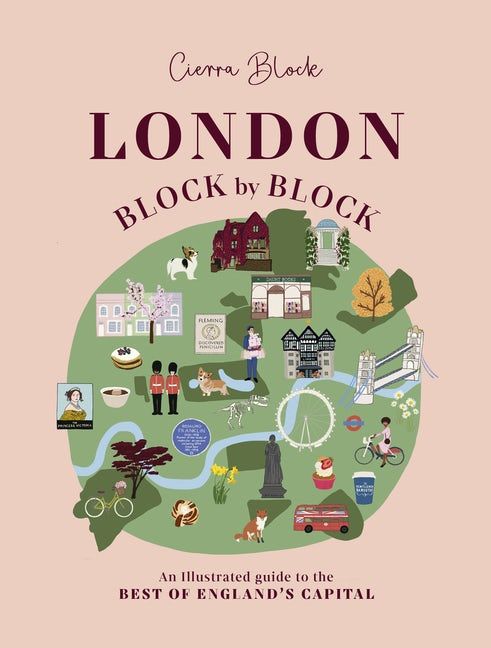 The UK edition of Cierra Block's LONDON BLOCK BY BLOCK is out today! Based on the author's popular Instagram account, featuring highly-detailed illustrations of some of the best and most interesting spots in London, it is published by OH! Editions. Here's the synopsis…
For anyone who loves London – whether you're visiting for the weekend or are a die-hard local – this is the book for you.
Artist Cierra Block loves to create maps, and this compilation will have you uncovering the best things London has on offer. Featuring the most notable places to eat, what to see, where to walk and what to do, this is a guide like no other.
Vibrantly illustrated, Cierra lists all the top addresses and areas to explore. Find out where to indulge in the best afternoon tea and festive mince pies; jump on a bike and take a spin around Shoreditch or Hampstead like a local; or follow in the footsteps of the Suffragettes.
From haunted spots for true-crime lovers, to the best bookshops, romantic strolls and coffee pit-stops, London, Block by Block will make your next visit to London the most memorable one yet.
The book will also available in North America from next week (September 20th – also published by OH! Editions). Spanish rights have been sold to Editorial Planeta SA (we'll share cover and more details as soon as we have them).