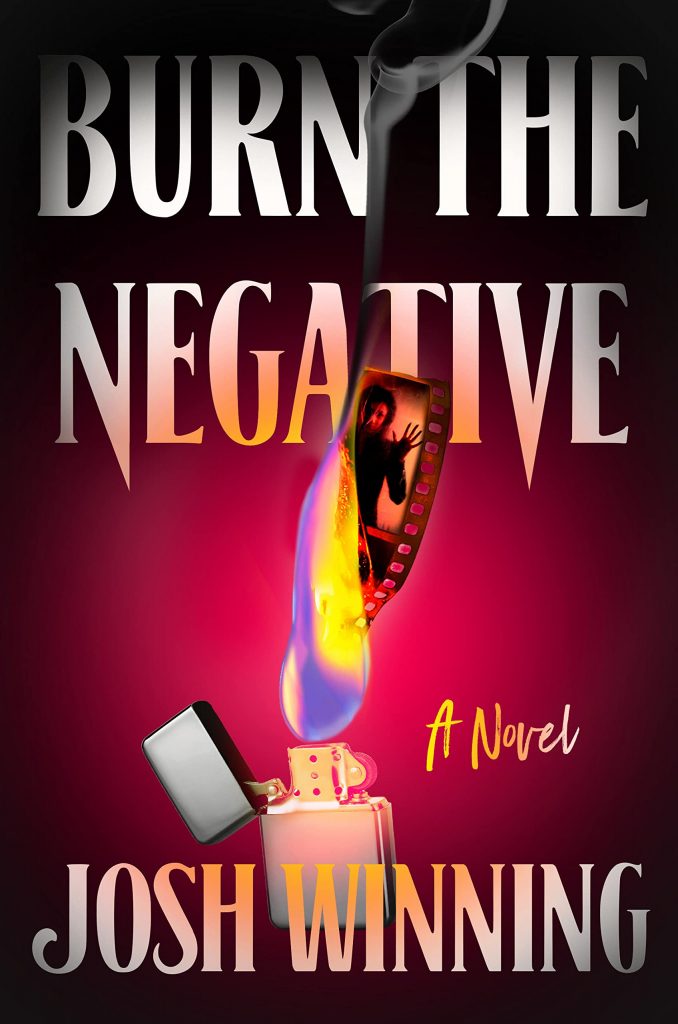 On July 11th, 2023, G. P. Putnam's Sons are due to publish BURN THE NEGATIVE, the latest thriller/mystery from Josh Winning. Winning's debut, THE SHADOW GLASS, was a huge hit with horror, mystery and nostalgia fans, and we're sure that readers will take to his second novel just as much. Here's the synopsis…
Thirty years hiding from her past.
Eight deaths still unexplained.
One haunted horror film.
Nowhere left to run.
Journalist Laura Warren is mid-flight to L.A. when she learns that the streaming series she's about to report on is a remake of a '90s horror flick. A cursed '90s horror flick. The one she starred in—and has been running from her whole life.
As a child star, Laura was cast as the lead in The Guesthouse. She played Tammy Manners, the little girl with the terrifying gift to tell people how the Needle Man would kill them. But her big break was her last, as eight of her cast and crew mates died in mysterious ways, and the film became infamous—a cult classic of fictional horror that somehow summoned the real thing. Hoping to move on, Laura changed her name and her accent, dyed her hair, and moved across the Atlantic Ocean.
But some scripts don't want to stay buried.
After landing, Laura finds a yellow dress like the one she wore in the movie. Then the words "She's here" scratched into the wall in an actor's trailer. And then people working on the series start dying. It's all happening again, and Laura finds herself on the run with her sister and a jaded psychic, hoping to find answers—and to stay out of the Needle Man's lethal reach.
An homage to slasher films with a fresh take on the true price of fame, Burn the Negative is a twisty thriller best read with the lights on.
If you haven't yet had a chance to read Winning's work, be sure to check out THE SHADOW GLASS — out now, published by Titan Books in North America and in the UK.