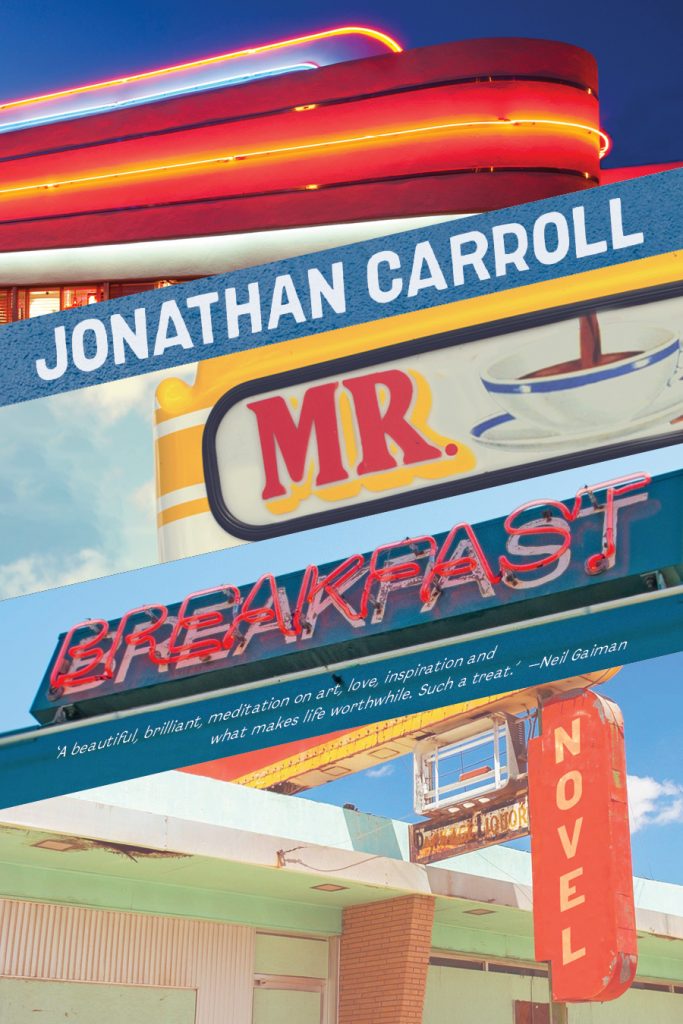 Early next year, Melville House is due to publish the new novel from Jonathan Carroll: MR. BREAKFAST! Due to arrive on shelves on January 17th, 2023, we can't think of many better ways to start the year! Check out the synopsis…
Graham Patterson's life has hit a dead end. His career as a comedian is failing. The love of his life recently broke up with him and he literally has no idea what to do next. With nothing to lose, he buys a new car and hits the road, planning to drive across country and hopefully figure out his next moves before reaching California.
But along the way Patterson does something his old self would never have even considered: he gets tattooed by a brilliant tattoo artist in North Carolina. The decision sets off a series of extraordinary events that changes his life forever in ways he never could have imagined. Among other things, Patterson is gifted with the ability to see in real time three different lives that are available to him. The choice is his: The life he is leading right now, or two very different ones. In all of them there is love or fame and of course danger because once he has chosen, there is no telling what will happen next.
Mr. Breakfast is a dazzling, absorbing and deeply moving novel about the choices that we have to confront and face, confirming Jonathan Carroll's status as one of our greatest and most imaginative storytellers.
Jonathan Carroll is the critically-acclaimed, multi-award winning author of sixteen novels (this makes it seventeen), multiple short stories and collections. His work has won a Pushcart Prize, World Fantasy award, British Fantasy award, two French Fantasy awards, and the Bram Stoker Award.