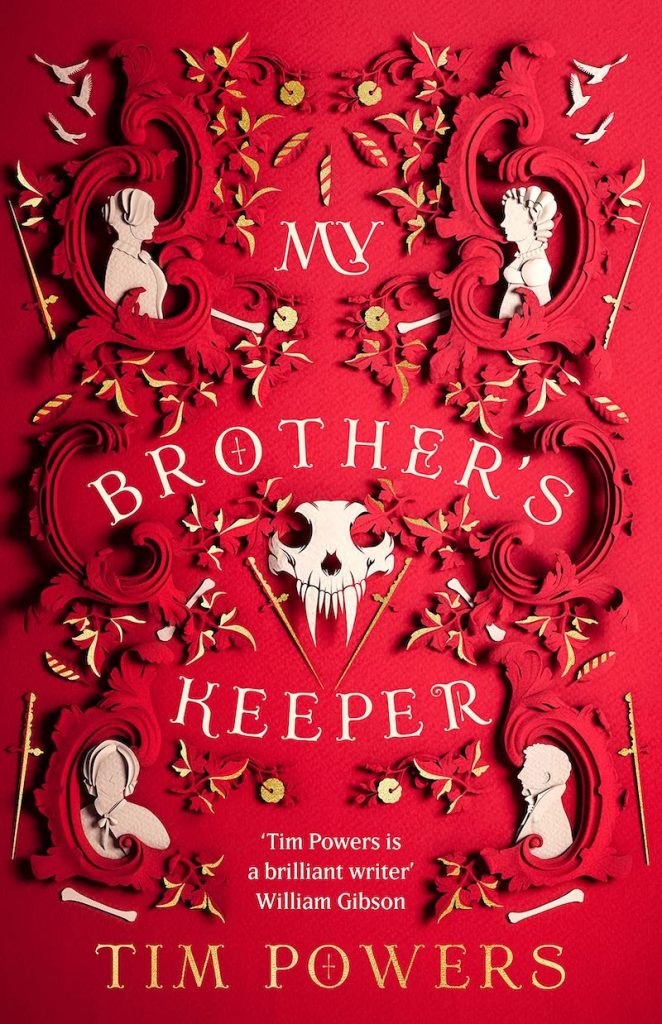 We're very happy to announce that there's a new novel on the way from Tim Powers! MY BROTHER'S KEEPER is due to be published by Head of Zeus, on October 12th. Here's the synopsis for the highly-anticipated novel…
Howarth, 1846. The edge of the Yorkshire moors.
Here, in solitude, live a widowed parish priest and his family: three daughters and their single brother.
Though the future will celebrate the three daughters, right now they are unknown, their genius concealed. In just a few short years, they will all be dead.
And it will be middle daughter Emily's chance encounter with a grievously wounded man on the moor that sets them on the path to their doom.
My Brother's Keeper introduces an ancient secret haunting the moors, a dark inheritance in the family bloodline and something terrible buried under an ogham-inscribed slab in the church.
An atmospheric, claustrophobic gothic novel from a revered fantasy author… featuring… have you not guessed yet?
This highly-anticipated new novel from one of the masters of Science Fiction and Fantasy has already been generating a lot of interest an praise from those who have received early review copies.
Tim Powers is the author of a great many acclaimed science fiction and fantasy novels. The author's Fault Lines trilogy is published by Gollancz, as part of their Fantasy Masterworks series; other novels of his have been published in the UK by Corvus.