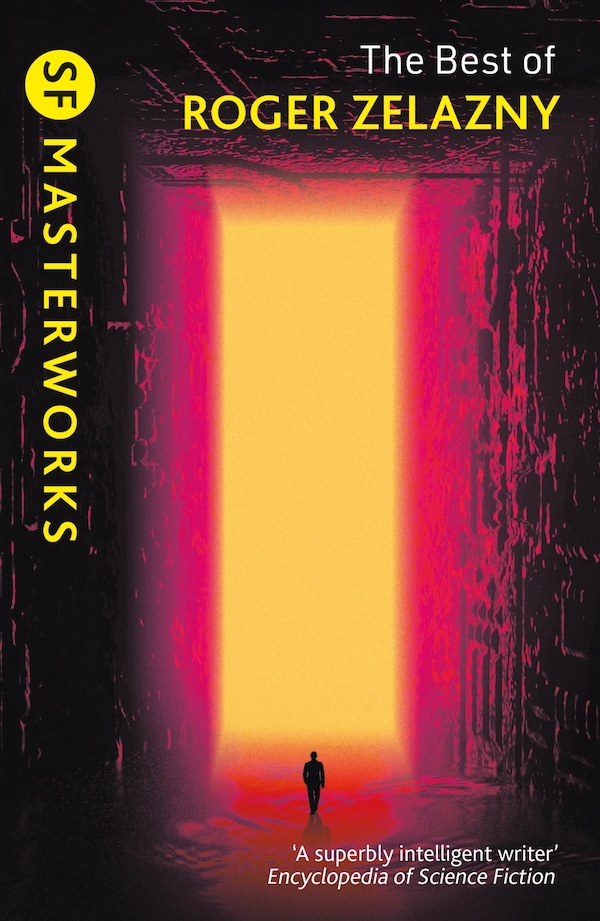 On October 26th, Gollancz are due to publish THE BEST OF ROGER ZELAZNY, a new collection of Roger Zelazny's short fiction, as part of their SF Masterworks series!
From the far reaches of space to the hidden corners of Earth, from aliens to wizards and everything in between…
One of the most influential SFF writers of modern times, Roger Zelazny wrote across a wide range of subgenres and themes, experimenting with form and story with mastery. He won many awards throughout his lifetime, including six Hugo awards, three Nebula awards and two Locus awards. He has inspired many of today's great SFF authors.
This new collection contains a selection of his short stories and novellas which span the depth and breadth of the human imagination.
A must read for fans of the author, but also a great introduction to the scope and breadth of his imagination.
Gollancz also publishes Zelazny's acclaimed fantasy classic Chronicles of Amber series; and the stand-alone novels ROADMARKS and LORD OF LIGHT — all out now, published as SF Masterworks.